Colloquium on the Metaverse of the Young Notariat Movement: the Septeo experiences
Colloquium on the Metaverse of the Young Notariat Movement: the Septeo experiences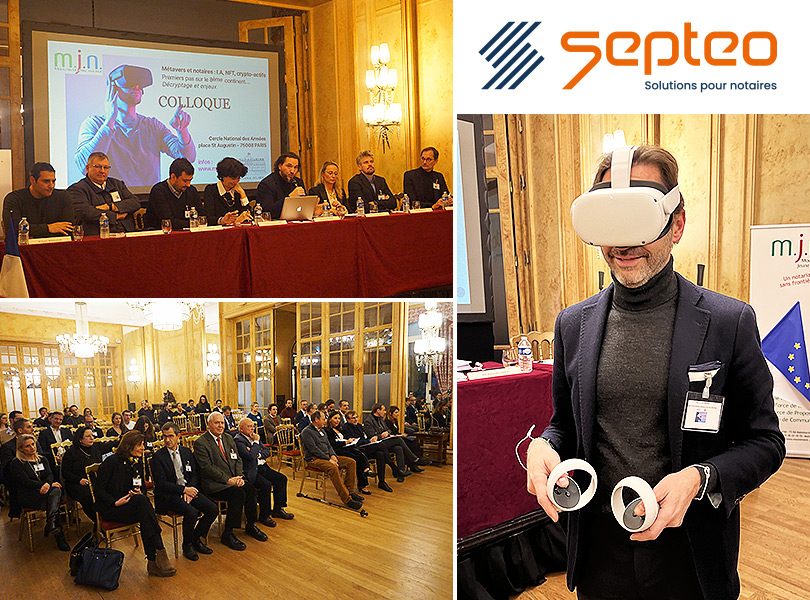 Throwback to the Colloquium on the Metaverse, AI, cryptoassets and notaries, organized by the Mouvement Jeune Notariat at the Cercle des Armées on the occasion of the celebration of its 65th anniversary on Friday, December 2, 2022 – Superb event where I am intervened during a round table to present the Metaverse creations made for Septeo Solutions Notaires by our teams.
This was an opportunity for 95% of participants to enter platforms such as Spatial and The Sandbox for the first time and try Virtual Reality.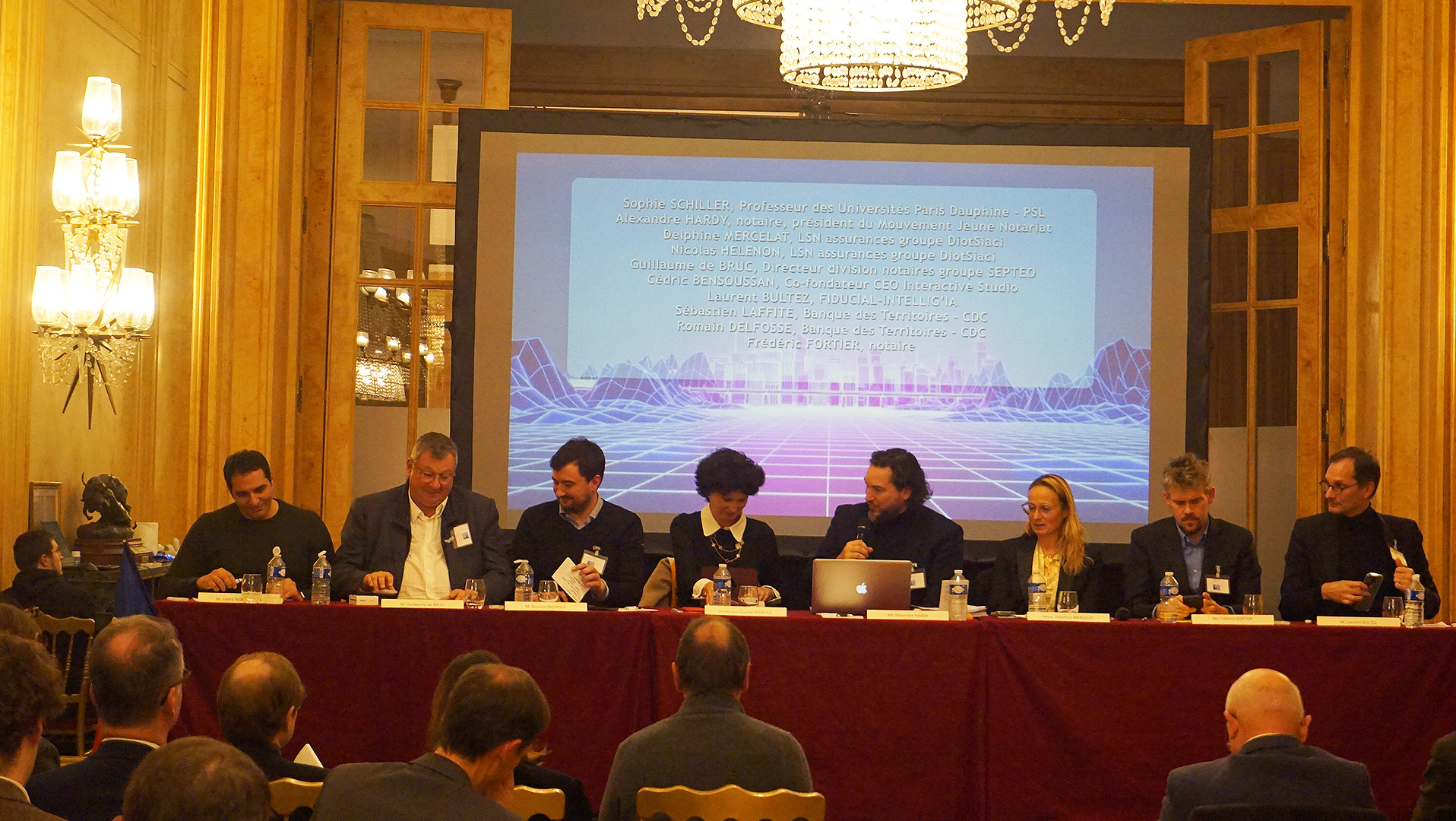 The participants of the roundtable were:
Maître Alexandre Hardy – Hardy Notary Office in Tours
Sophie SCHILLER, Professor at Paris Dauphine Universities – PSL
Delphine MERCELAT, Director of notarial insurance within LSN assurances group Diot-Siaci
Guillaume de BRUC, Director of the notaries division of the SEPTEO group
Cédric BENSOUSSAN, Co-founder CEO Interactive Studio
Laurent BULTEZ, Product Manager of the INTELLIG'IA solution associated with FIDUCIAL
Romain DELFOSSE, Bank of Territories – CDC
Frédéric FORTIER, Notary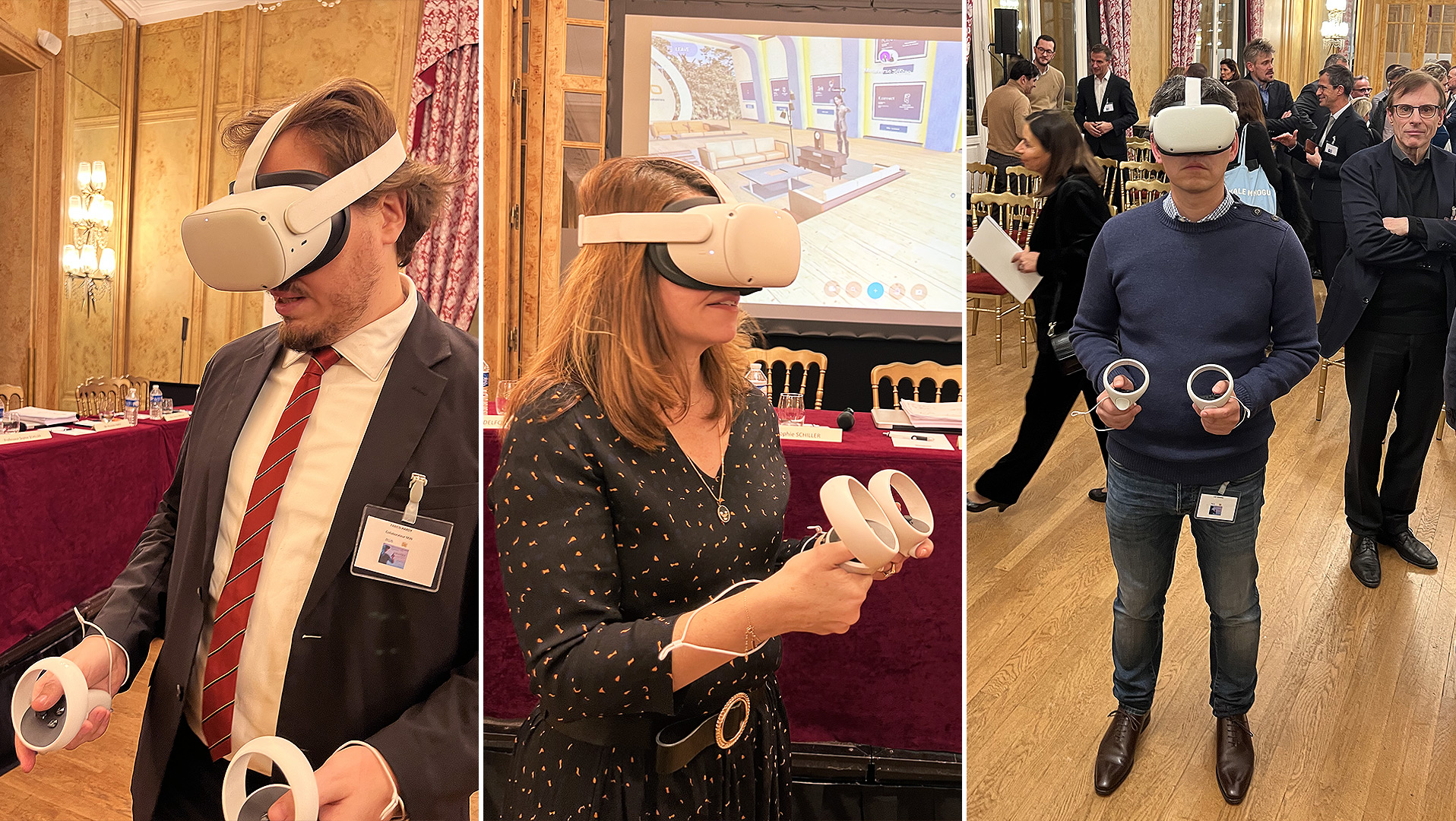 The objective of this evening was to help members of the notarial profession to demystify the metaverse, artificial intelligence and crypto-assets, and the relationship that the notariat must – and will – have with these new tools and this new world.
You can find my 20-minute talk below:
Thank you Guillaume de BRUC (SEPTEO) and Maître Alexandre HARDY – MJN – Mouvement Jeune Notariat for this invitation.
To know more :