French Weeks The Sandbox: Discover our two metaverse experiences!
French Weeks The Sandbox: Discover our two metaverse experiences!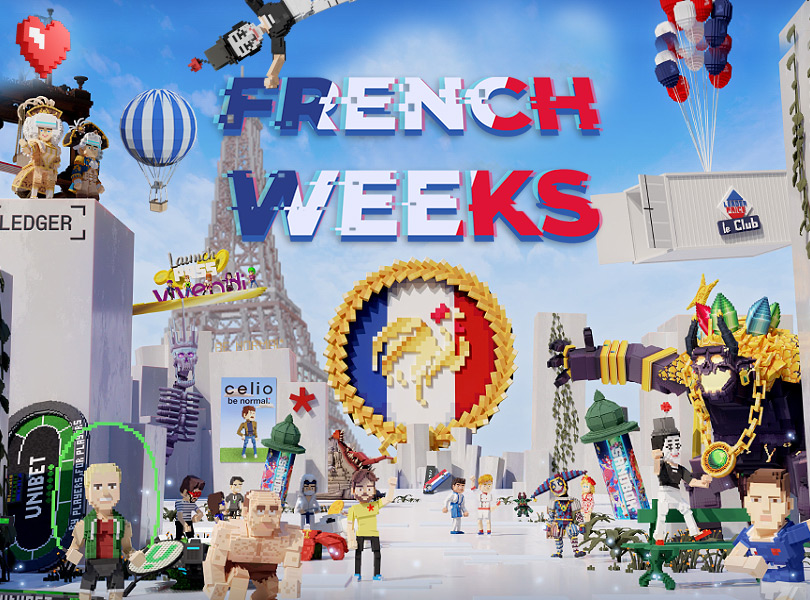 From Thursday March 23 and until Thursday April 6, 2023, take part in the French Weeks in the metaverse The Sandbox.
Because it is during this event, which honors French companies, that you will be able to discover the 2 experiments carried out by our creation studio: Unibet Arena (client) and Love in Paris, (a Metaverse Studio IP).
Take up the challenge of the Unibet Arena!
The Unibet Arena is an epic adventure in which you will face challenges to become the champion of champions!
Take on the challenges that will arise in front of you, inspired by Unibet's 5 emblematic disciplines: Football, Tennis, Basketball, Poker and Boxing.
Accumulate trophies, demonstrate agility and insight and win the 28 quests offered by this adventure! Are you up to it?
Love in Paris, our second experience available during this 100% French event, invites you to live a cultural and thrilling adventure: discover the most romantic city in the world!
In this warm and very fun game, you will have to meet and collaborate with emblematic personalities of French history such as Mime Marceau or Edith Piaf while collecting the many hearts hidden in the map.
Did you enjoy this adventure and have a good time? How about keeping a souvenir?
Well the NFTs collection, aptly named Love in Paris Souvenirs will be perfect for you! Find Napoleon, Jules Verne, a Morris column, the Obelisk of Luxor and many other many thematic objects voxelized for the occasion.
Major French brands are in the spotlight
No less than 13 experiences in total are available during the French Weeks. In addition to the two produced by our studio, major French brands are present there such as Leader Price, Casino Partouche, Celio, Ledger, the Casino group, Vivendi and the Textile Museum.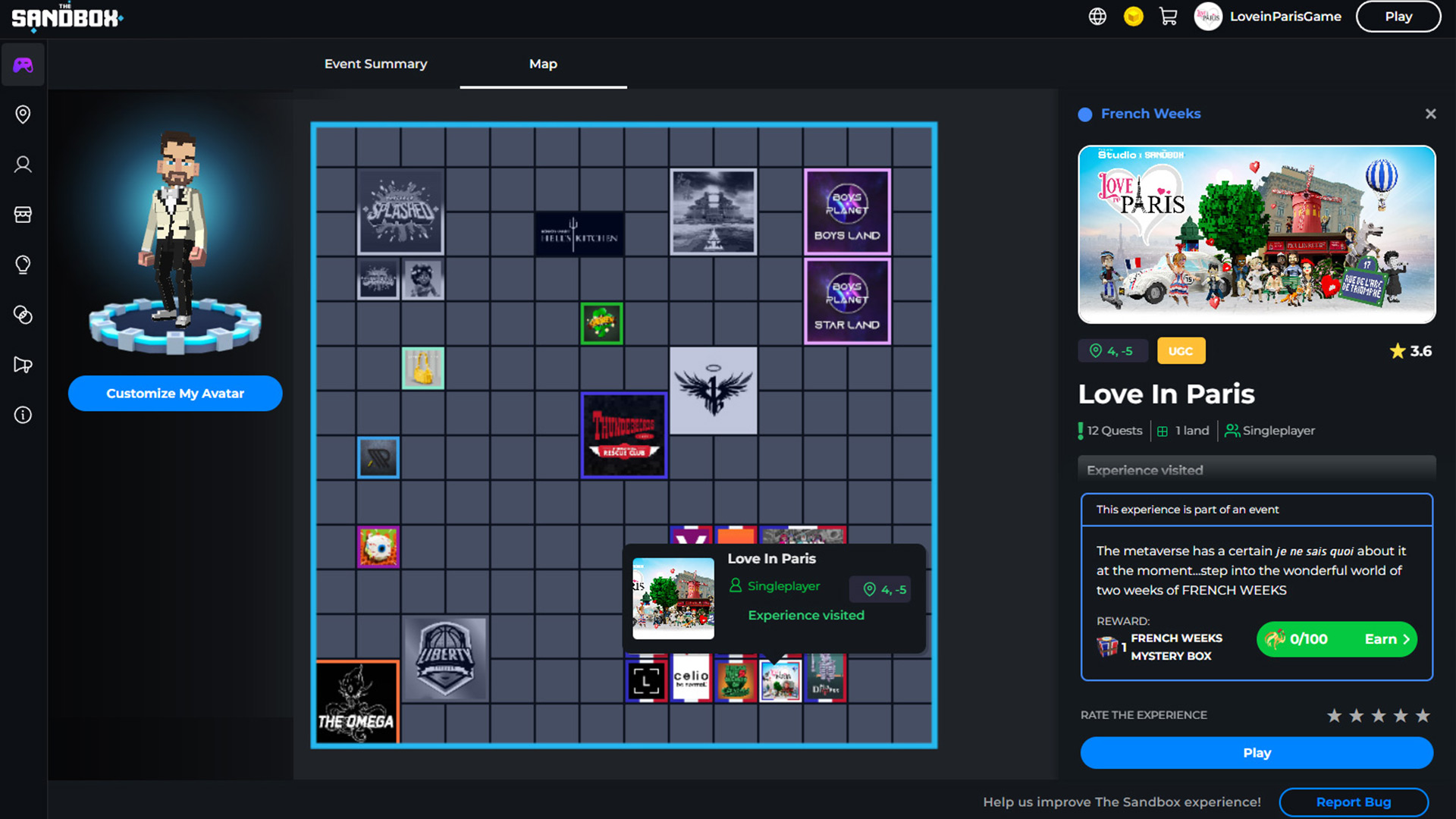 Take advantage of these 15 days to play and win one of the Mystery Boxes (worth 100k Sand) put into play for the occasion!
A very successful launch party!
To inaugurate these two weeks of French Weeks, The Sandbox organized a launch party between all the Builders and VIP partners this Thursday, March 23, 2023. The opportunity to officially present our two experiences in front of an audience of enthusiasts.