How to buy a Land on the Metaverse The Sandbox?
How to buy a Land on the Metaverse The Sandbox?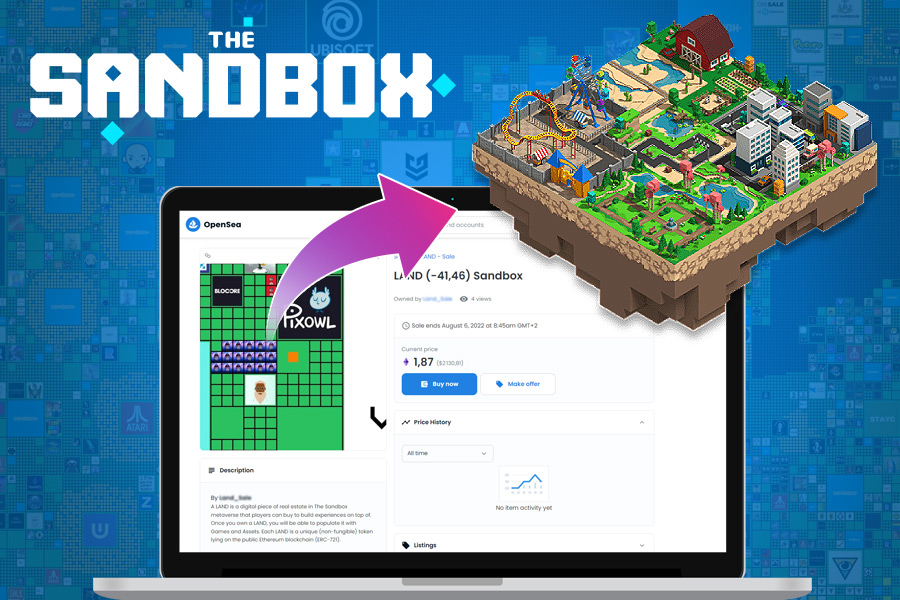 The Metaverse The Sandbox is booming. But being still in alpha, it is not yet available to the general public. But when it does, if you've designed an experience to bring your brand to this Metaverse, you'll probably want to deploy it.
For this you will need to own a Land Sandbox or rent one from someone. Purchasing remains the simplest solution, today we are going to show you how to become the owner of your own virtual plot of land!
Acheter un terrain The Sandbox : deux méthodes !
Pour en faire l'acquisition vous avez deux possibilités : vous pouvez soit attendre les périodes de vente officielles de The Sandbox (les fameuses « Raffle ») soit en acheter une de seconde main auprès d'un particulier sur une plateforme tierce comme OpenSea, l'une des marketplaces de NFTs les plus connues. C'est cette méthode que nous allons utiliser pour cette présentation.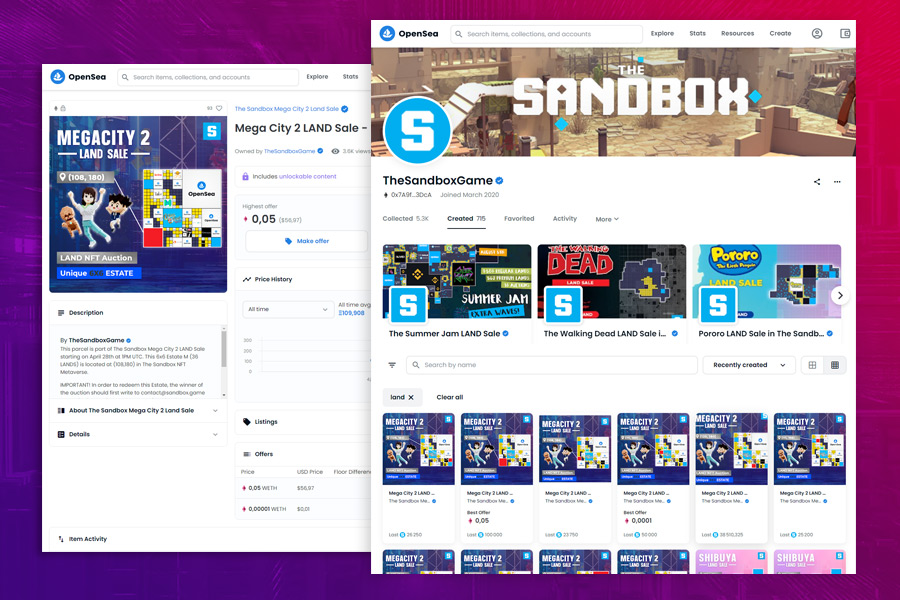 Take advantage of exclusive The Sandbox sales to buy your Land!
By going to the Map, present on the official site of The Sandbox, you will be able to see all the Lands available for sale, presented like the other items. Their coordinates on the map are given in their name.
And on the illustration you can see the location of the land, represented by an orange square, as well as the other Lands that surround it.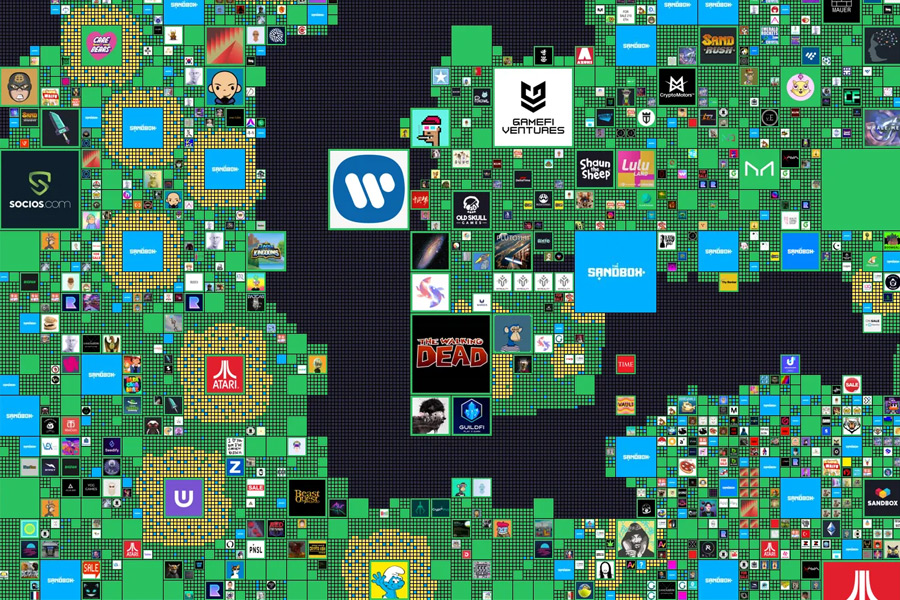 The map of all The Sandbox lands, visible on the official website
The price is listed in Ether but you have its equivalent in dollars indicated if you click on the item, with just below a curve of the price fluctuation. There is a sort of bidding system. You can see offers made by other users. But if you prefer direct purchase, you can't miss the "Buy now" button.
A Wallet is required to purchase a Land
To make the purchase you will need to be connected with your Wallet and have it supplied with Ethereum (ETH). After confirmation of your purchase, your new Land will be visible in the inventory of The Sandbox account associated with the Wallet used to complete the transaction.
Once on The Sandbox site, you can give your Land a name, as well as a description and a logo, which will appear on the map and will therefore be the first thing people will see of your brand. It is also possible to enter a link to your website and add a YouTube link to a video presentation of your activity.