Immersion into the Metaverse with Septeo during of the Congrès des Notaires de France
Immersion into the Metaverse with Septeo during of the Congrès des Notaires de France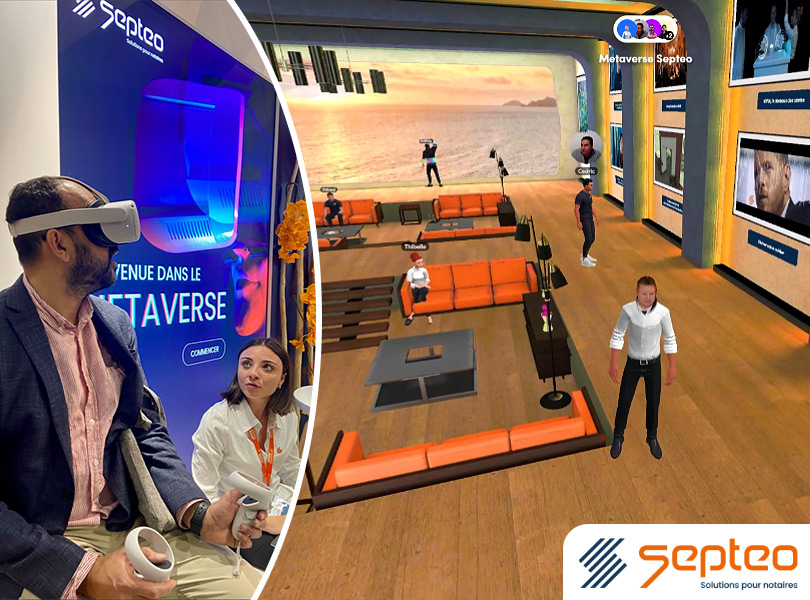 During the Congrès des Notaires de France, which took place from October 12 to 14 in Marseille, France.
Septeo Group offered notaries an immersion into the Metaverse in VR thanks to a Spatial Room that we designed for the occasion and a video of The Sandbox experience that we developed around an original and playful scenario highlighting the different professions of the brand and its values, but also integrating the idea of Virtual Real Estate since a digital twin of their offices in La Défense was created to set up Septeo's quest into the metaverse The Sandbox.
Septeo is a group of companies specializing in software solutions and IT services for legal and real estate professionals. Since the first tools were deployed for notaries and then for lawyers, Septeo has continued to expand its business expertise and technological know-how by offering innovative solutions to legal departments and real estate professionals.
The pooling of resources and skills enables each company in the group to strengthen and increase its capacity to design the most successful products.
Each year, Septeo invests 10% of its turnover in Research and Development, in order to provide its clients with ever greater productivity, comfort and security.
Today, Septeo is a major player in LegalTech and PropTech.