Metaverse Summit 2022: Metaverse Studio x Excelsior x The Sandbox do the show!
Metaverse Summit 2022: Metaverse Studio x Excelsior x The Sandbox do the show!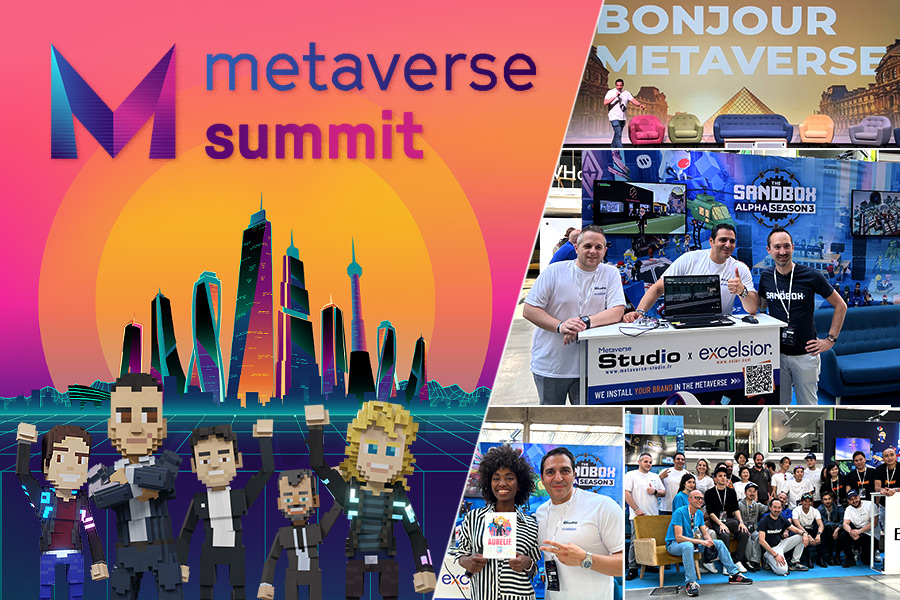 We were lucky enough to be invited by Sébastien Borget, one of the founders of The Sandbox, the Metaverse that needs no introduction, to participate in the Metaverse Summit 2022, which was held on July 16 and 17, 2022 at Station F, Paris France.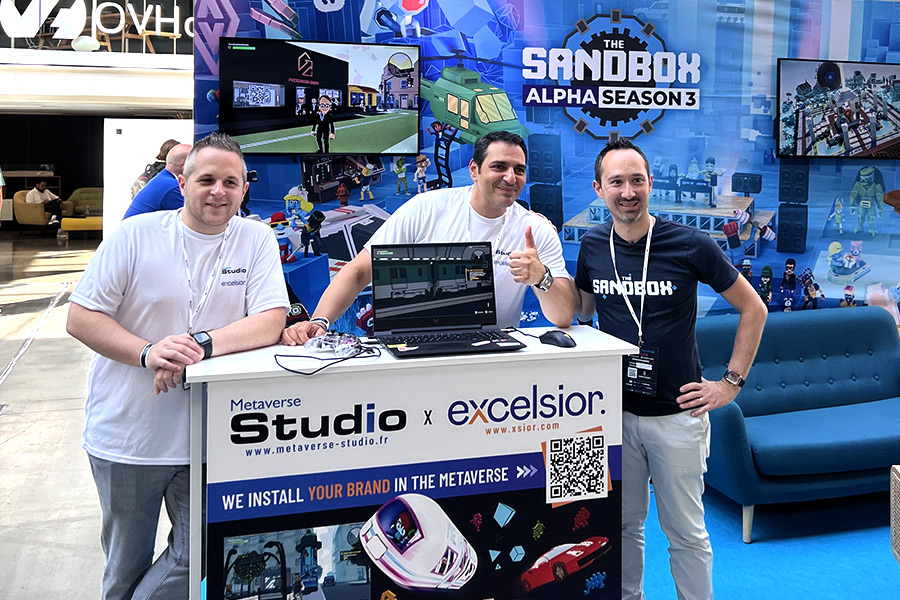 A weekend into the Metaverse
Here is a brief summary and some pictures of these days and evenings of incredibly rich business and artistic meetings, that only the Metaverse can bring.
On Friday evening, we were invited to an afterwork in the new Parisian offices of The Sandbox, where teams of Builders from all over the world had the opportunity to exchange. Then a Parisian restaurant was improvised and the conviviality was there.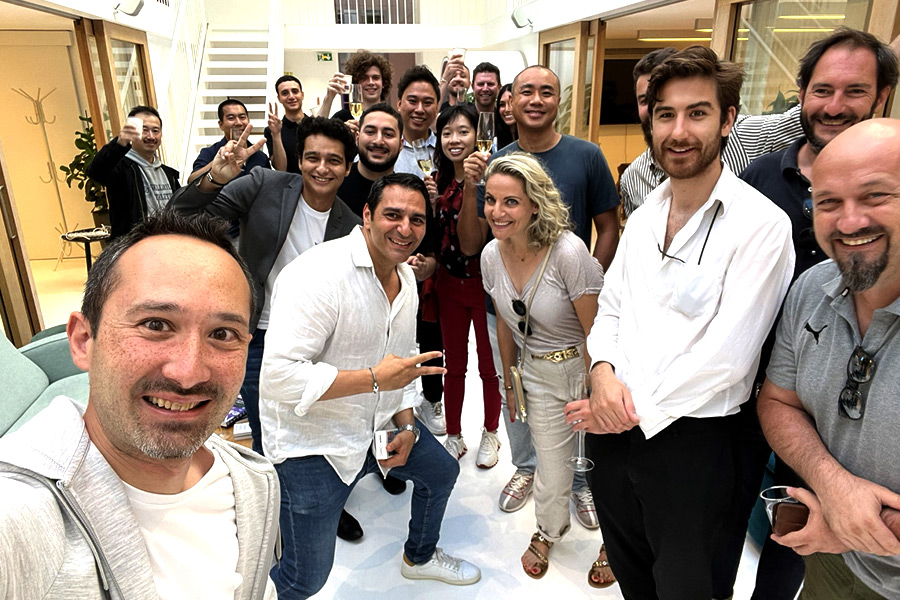 Rencontre des Builders officiels The Sandbox dans les locaux parisiens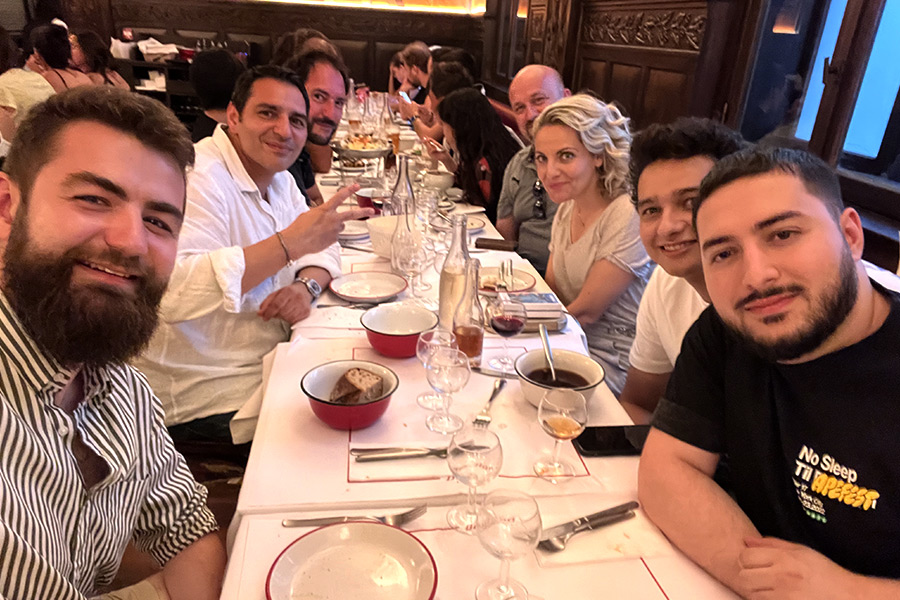 Un dîner avec des Builders The Sandbox venus des 4 coins du monde !
On Saturday morning, we discover a magnificent booth The Sandbox composed of 8 booths of international studios: Pangu by Kenal, BEM Builders, Virstate, Yobike, Metalabs, Nabiya, Sandstorm & My Reality.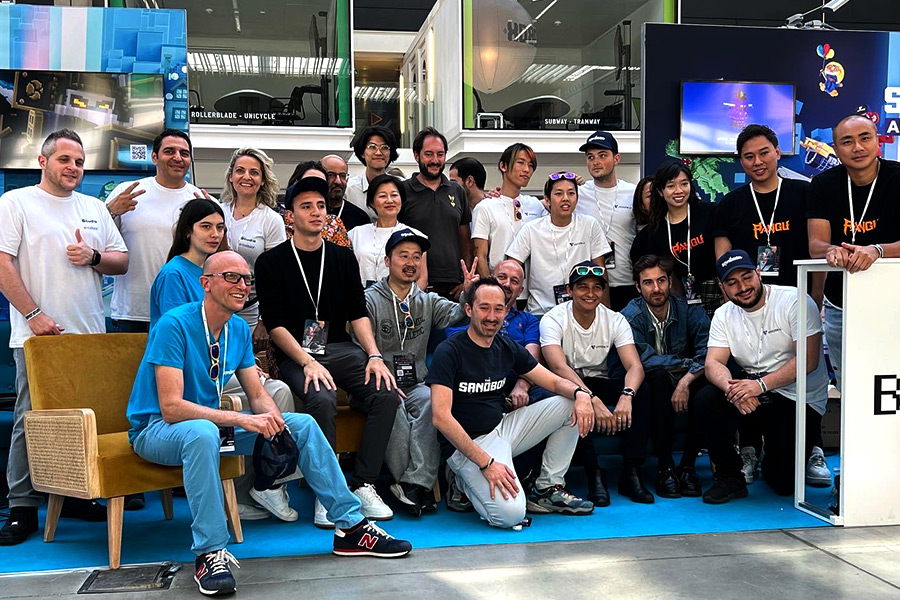 Les Builders officiels sont présents sur le stand The Sandbox !
Nous présentions notamment notre nouvelle expérience The Sandbox : « Paris with Love » en test et nous pouvions voir en temps réel les réactions de nos joueurs :) dont voici les images.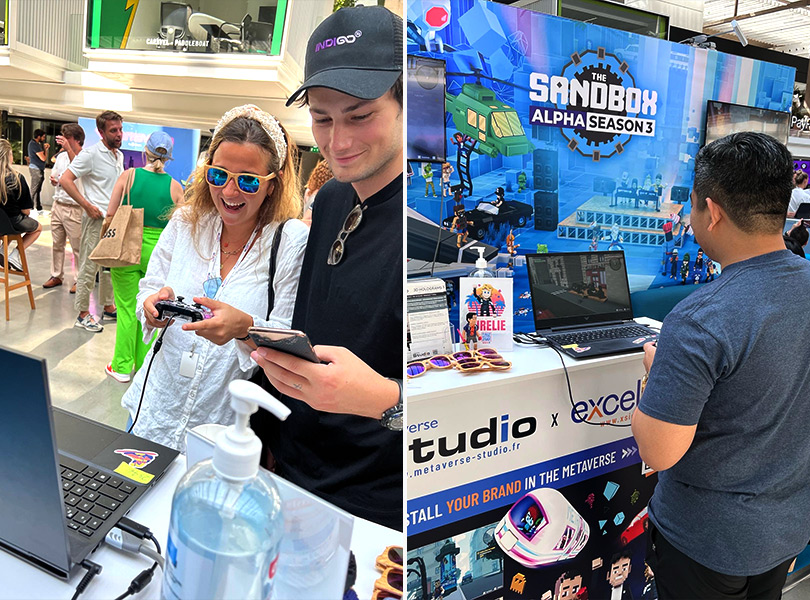 Player testing of our new experience The Sandbox: "Paris with Love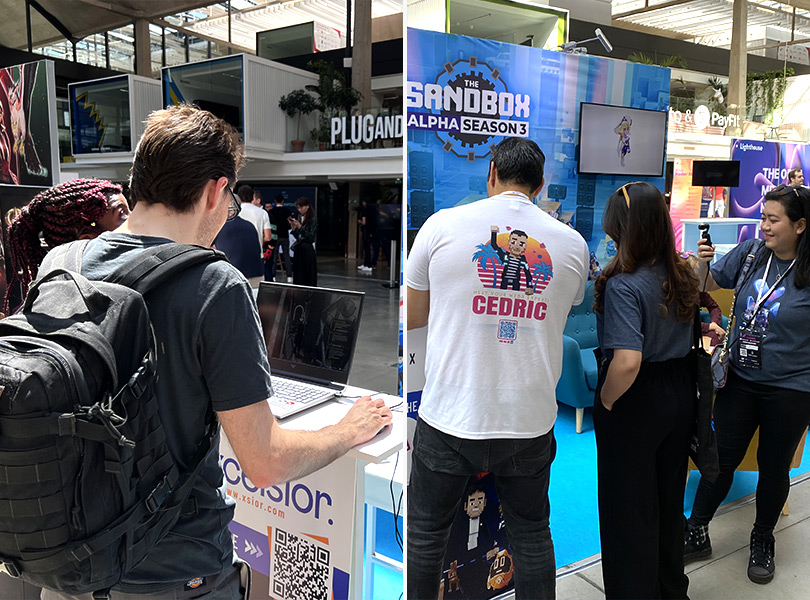 Many visitors were able to test this The Sandbox experience.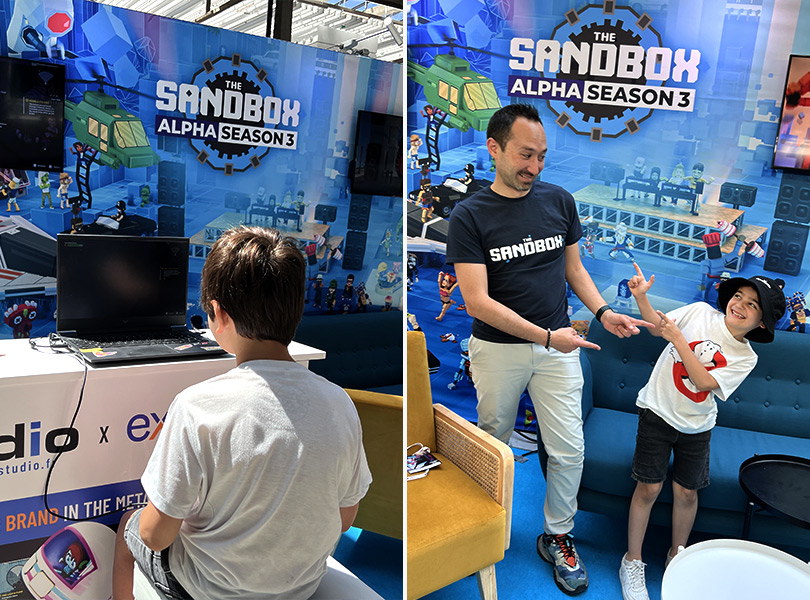 L'expérience The Sandbox, testée par tous les types de joueurs :)
Saturday ends on a festive note at the Atelier des Lumières with DJ, Show, Expo NFTs and Cocktail Bar.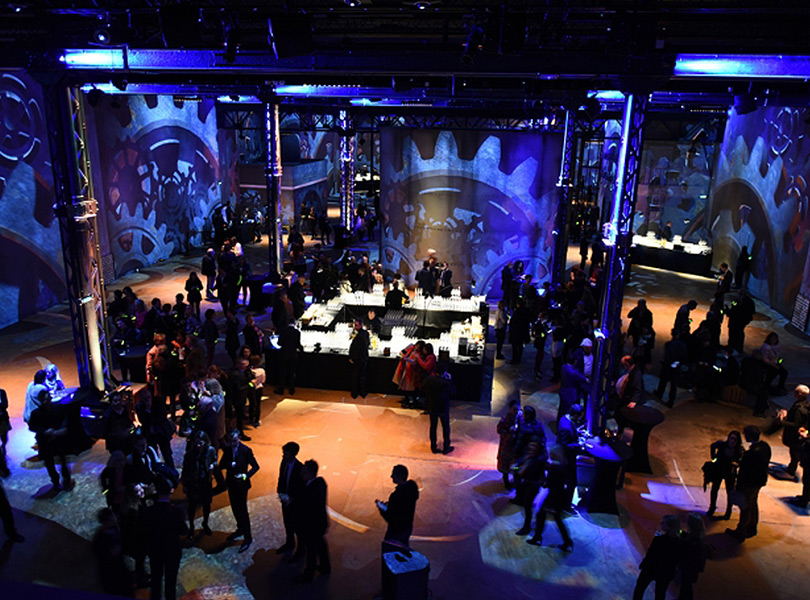 La soirée The Sandbox à l'Atelier des Lumières où nous avons pu voir un spectacle incroyable !
Sunday was surprisingly an even busier day with incredible encounters.
We had the chance to talk with the artist Inna Modja, one of the ambassadors of World of Women and Code Green.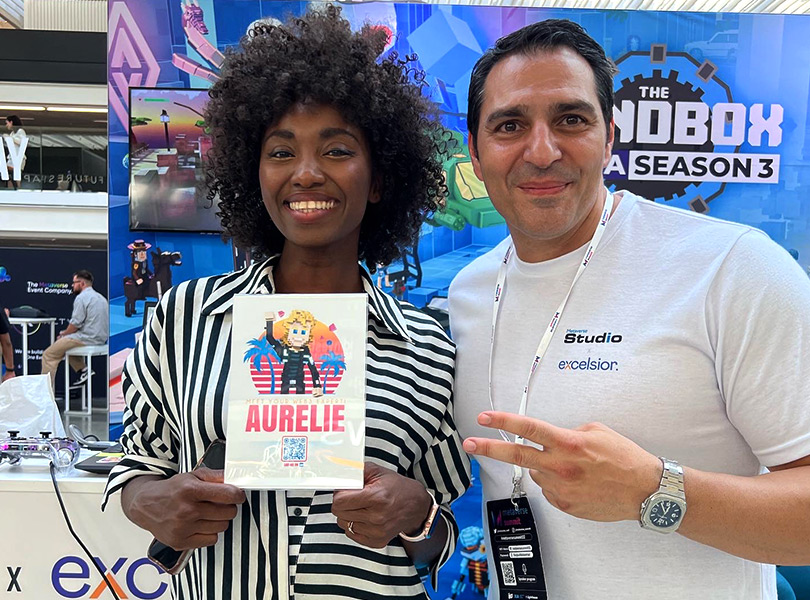 Inna Modja, une artiste talentueuse, ambassadrice de World of Women.