Pocketimmo: first real estate agency offer in the Metaverse
Pocketimmo: first real estate agency offer in the Metaverse
Wednesday 30 November 2022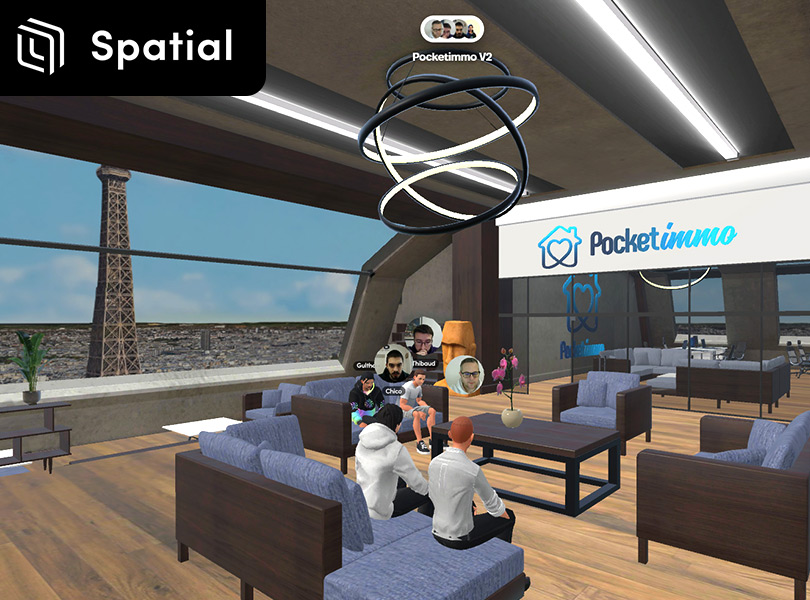 Pocketimmo launches the exclusive marketing of the very first real estate agency offer in the Metavers for real estate professionals with a formula accessible to all.
A virtual real estate agency in the Metaverse
This new innovative offer proposed by Pocketimmo to real estate professionals allows them to create their "Virtual Agency" in the Metaverse which is completely personalized (logo, decoration, furniture, exterior facade, avatar, etc.).
Available in just one week, this unique space allows future buyers to find all the ads offered in the physical agency (videos, photos, product sheet, etc.) and to participate in immersive experiences such as presentations of goods, visits in 3D, private discussions with advisers,…
Agencies will be able to integrate this new mode of communication directly into their commercial brochure, on their website and/or in their physical agencies, via a link or a flashcode to their Virtual Agency accessible 7/7 and 24/24 from the telephone, the tablet or computer.