Reveal of the new Ledger hard wallet in Paris: Ledger Stax
Reveal of the new Ledger hard wallet in Paris: Ledger Stax
Wednesday 7 December 2022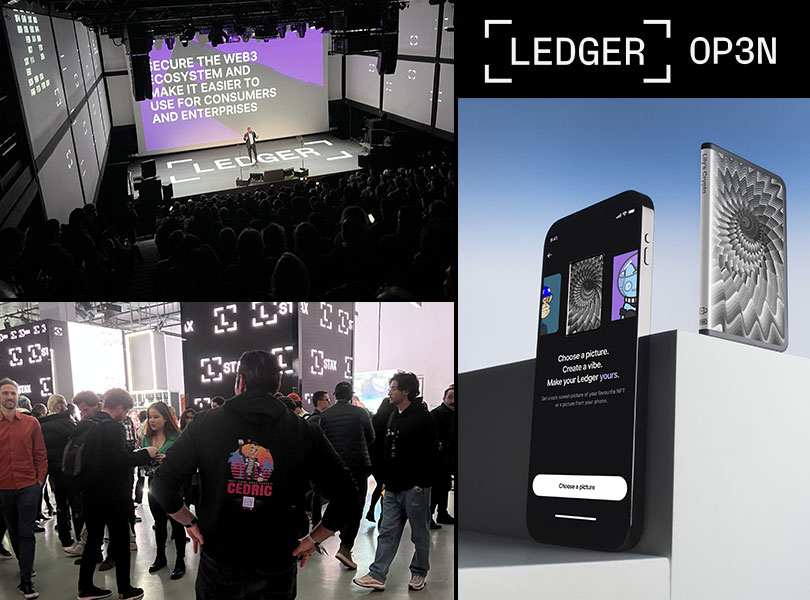 This Tuesday, December 6 was a historic day! But we didn't know that yet.
With Team Metaverse Studio, we participate in many tech events, web3, workshops… and without being pretentious, we are starting to be used to these avant-garde or even elitist atmospheres.
Although a fan of the Ledger brand and products, I subscribed to the event without much conviction via Twitter and a Token Proof app: LEDGER OP3N.
With always the same conviction, it is better to lose 1 hour than to have missed something, especially since La Gaité Lyrique, a mythical Parisian place is only a few kilometers from our offices.
Very quickly, we notice a real quality of organization and superb digital art designs by Jen Starck in a splendid space.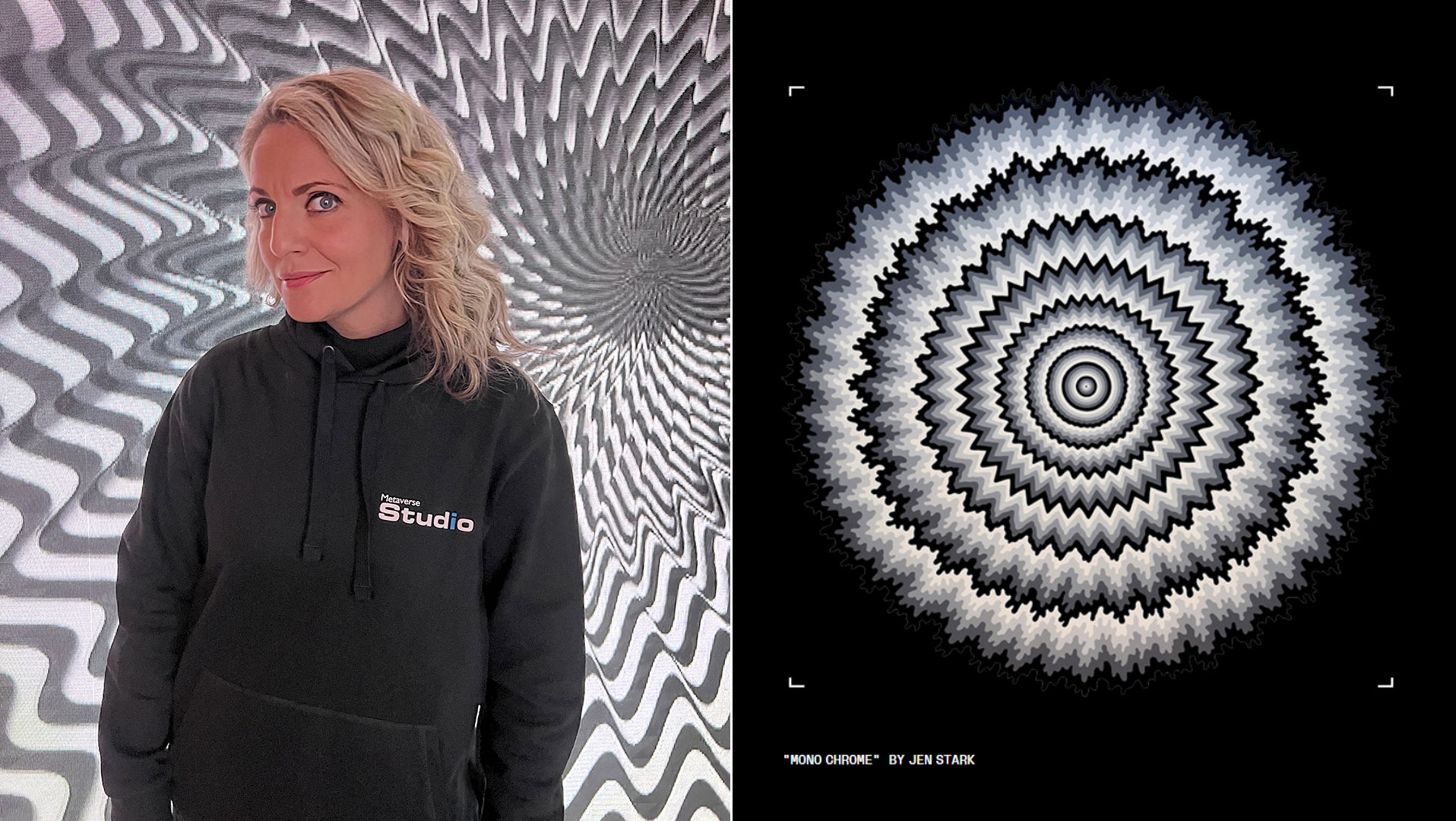 In front of the conference room, there is an exhibition of the various Ledger products and the various collaborations of the brand with big names like Fendi, World of Woman, The Sandbox…
And the crowd gathers at the entrance to the auditorium, luckily, we are on-time and we enter the room which is at its height, we will be the last to enter, the others will see a broadcast.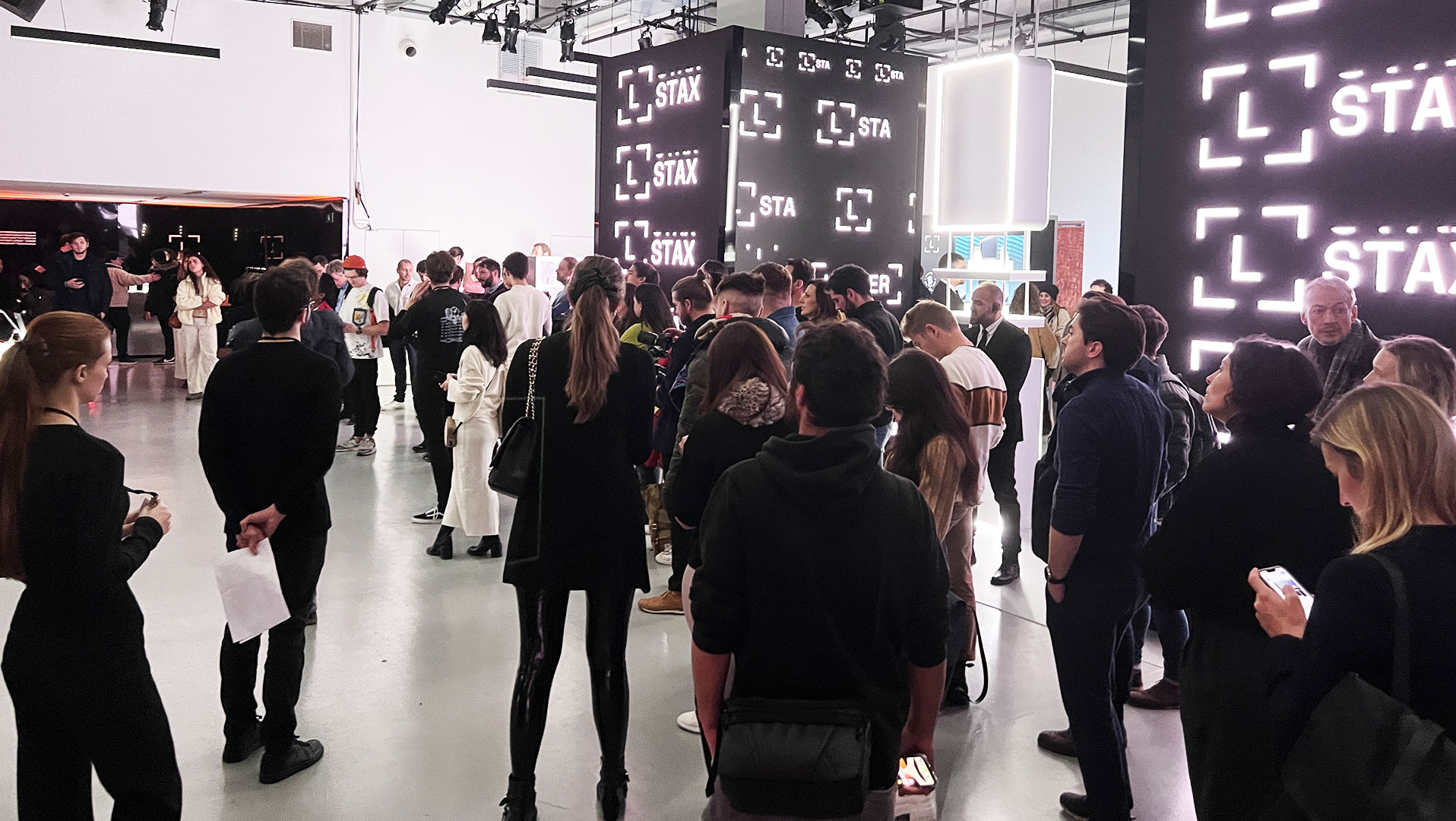 Pascal Gauthier, CEO of Ledger takes the floor and we will remember that no Ledger has ever been hacked and that their products are inviolable (for the moment?).
The team of security developers works in what they call the Dungeon, this is where the various hacking tests are carried out.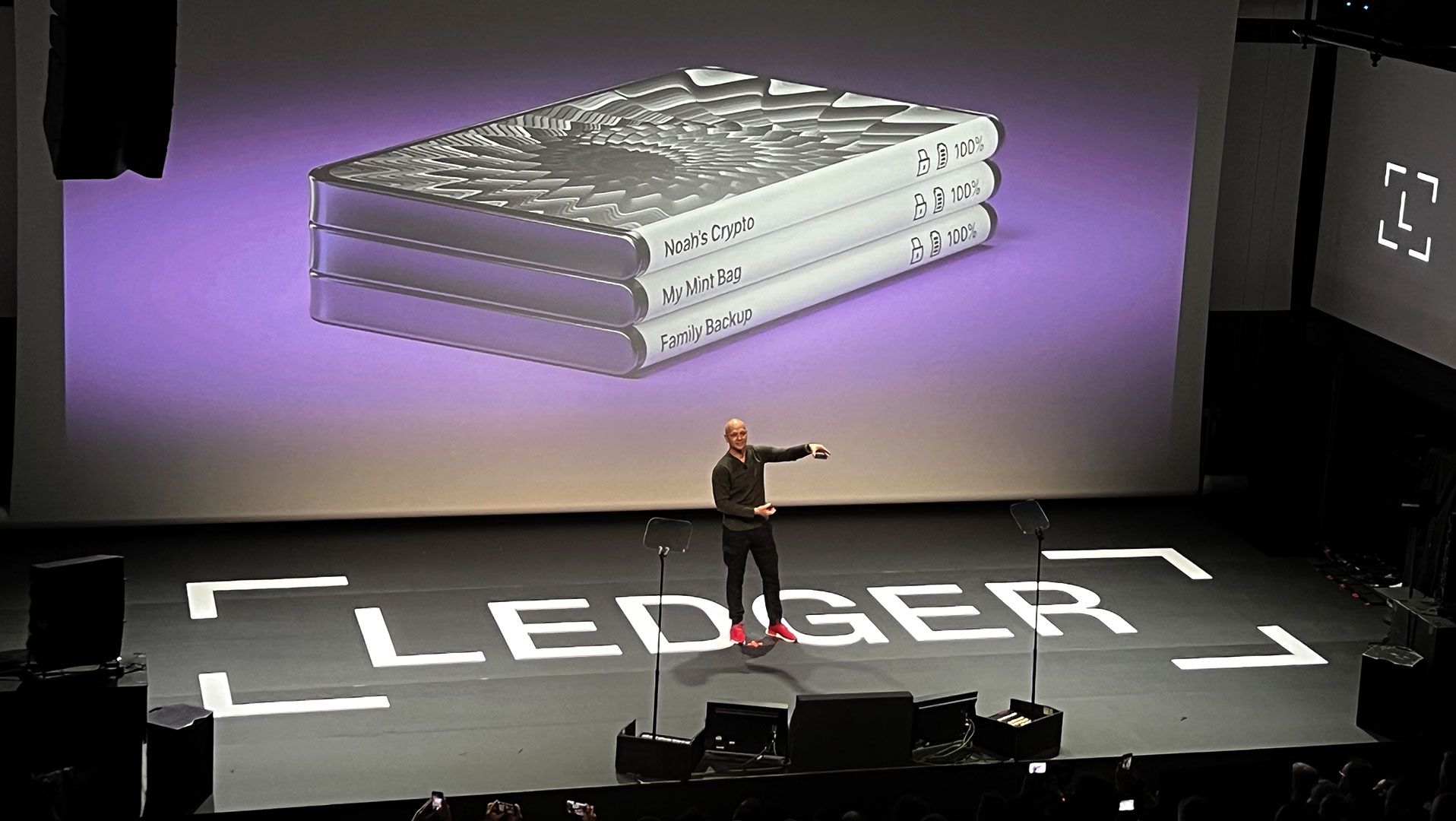 Then enters the scene, Tony Fadell, the designer of the iPod, just that… And we learn that he is the designer of the new Ledger and he explains to us how the Ledger STAX was born.
Just magic!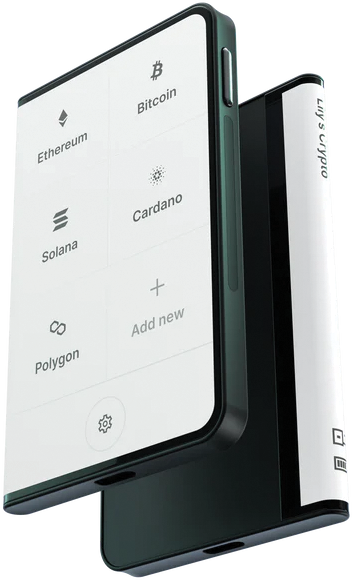 Ledger Stax was designed for everyday use of your cryptos and NFTs with ease and comfort.
Clearly sign your transactions with ease on the world's first curved E-Ink touchscreen. Name it, customize the lock screen with your favorite NFT or photo – make Ledger Stax yours.
Trust your peace of mind to Ledger's uncompromising security.