Tech Challenger 2023, presentation of the Metaverse AXA experience on The Sandbox : AXADIA
Tech Challenger 2023, presentation of the Metaverse AXA experience on The Sandbox : AXADIA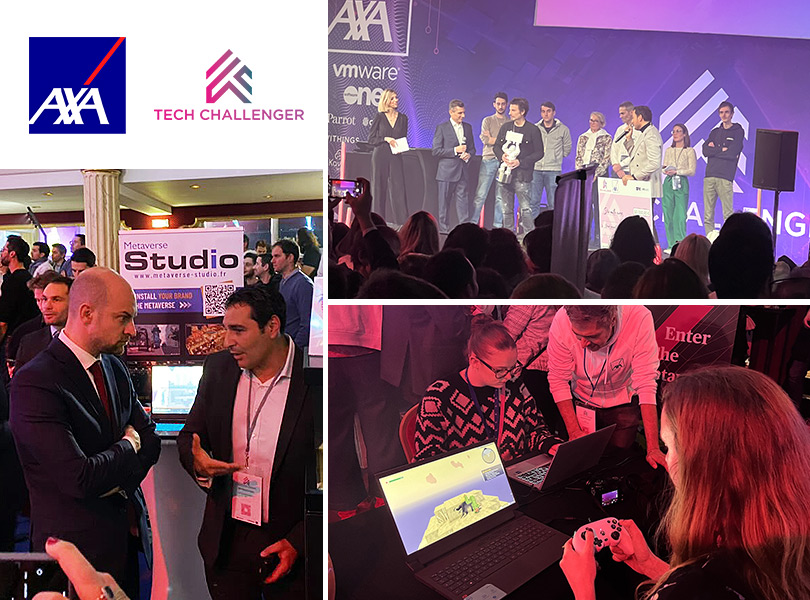 On February 2, the grand finale of AXA's Tech Challenger, the biggest code competition in France, took place at the Salle Wagram in Paris, with the participation of nearly 3,000 developers of all backgrounds. Arthur Léonard, 20, won the 2023 edition and received a prize of 10,000 euros.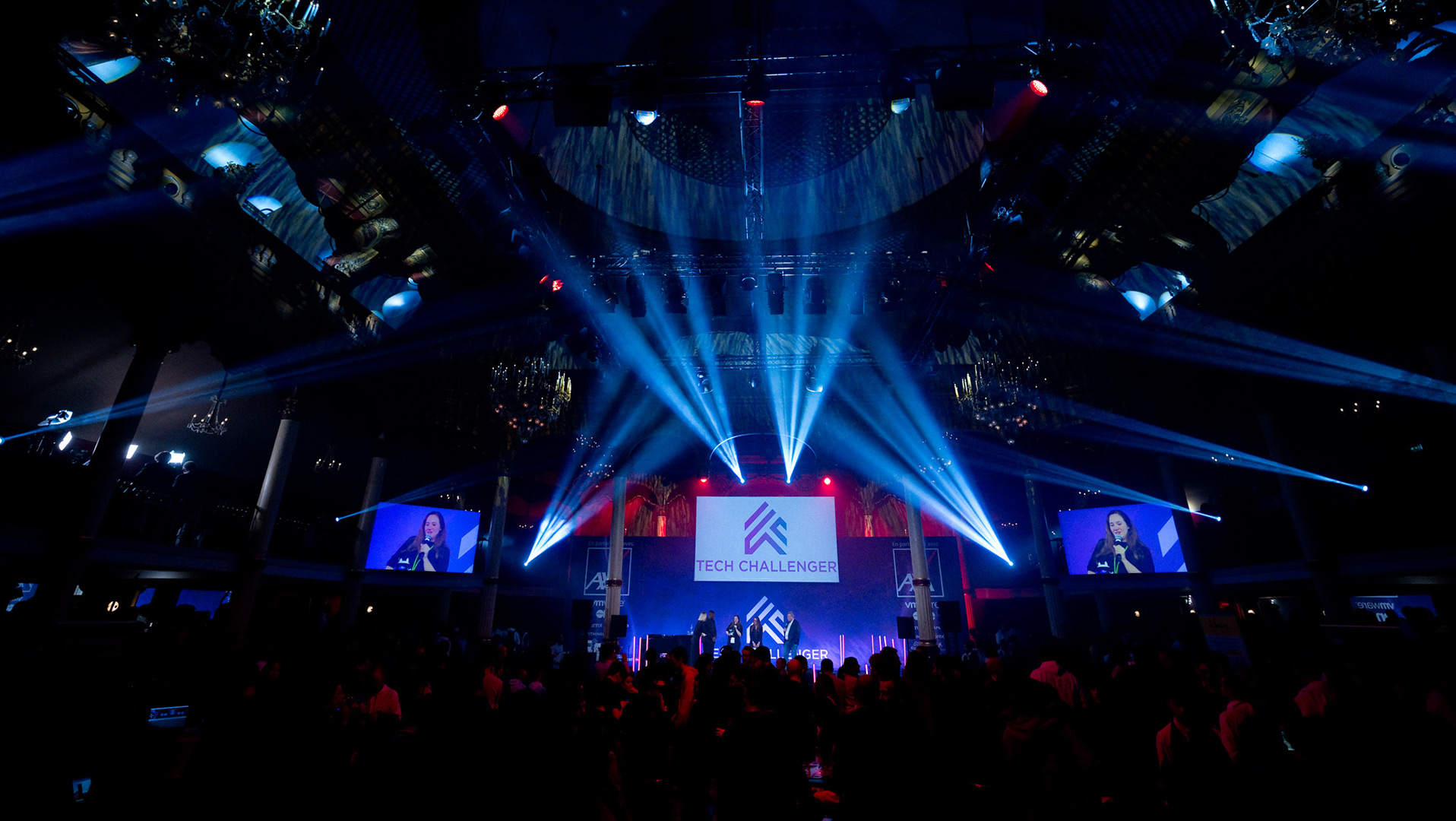 Tech Challenger 2023 evening at the Wagram hall.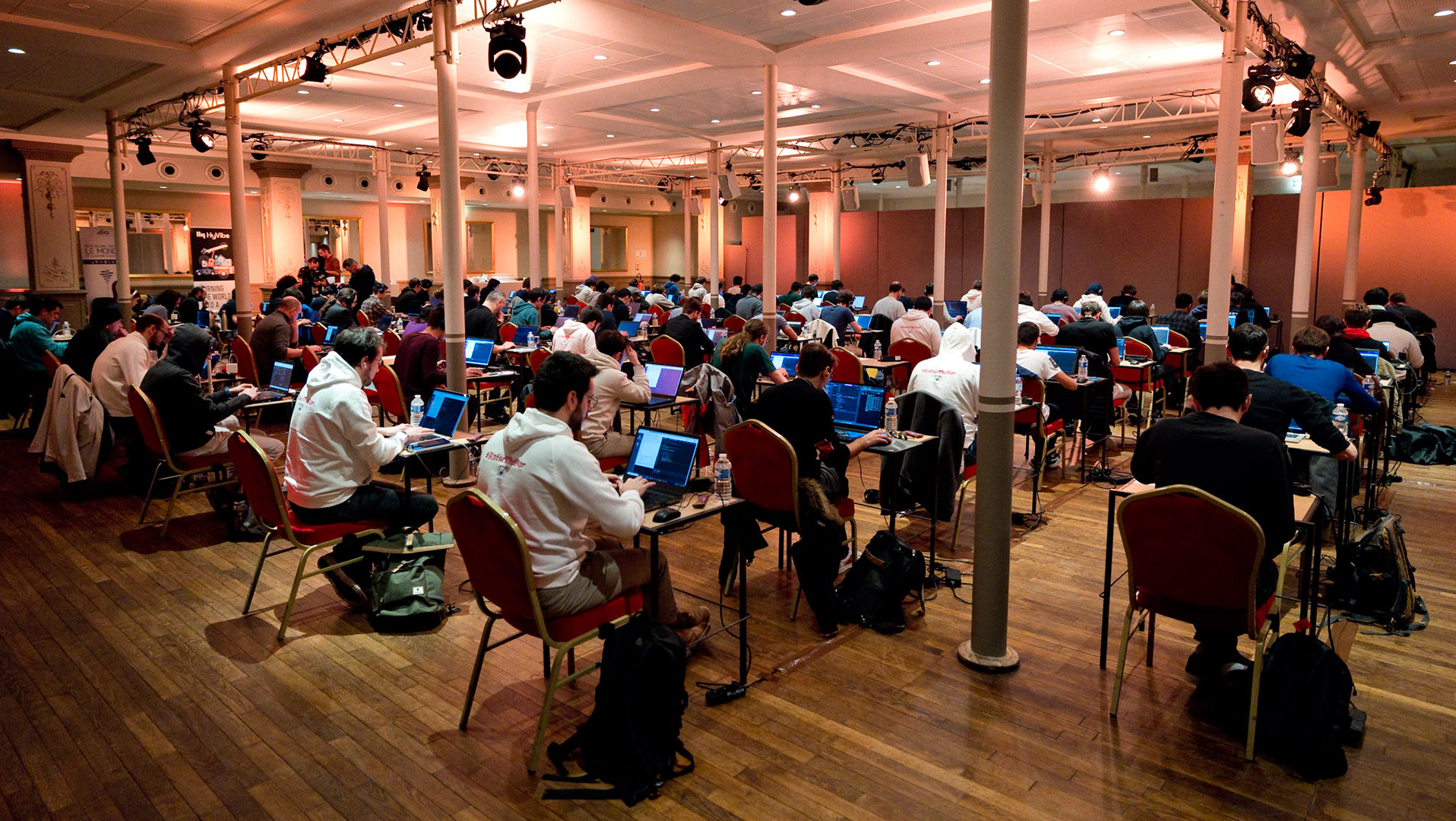 Tech Challenger 2023 evening at the Wagram hall.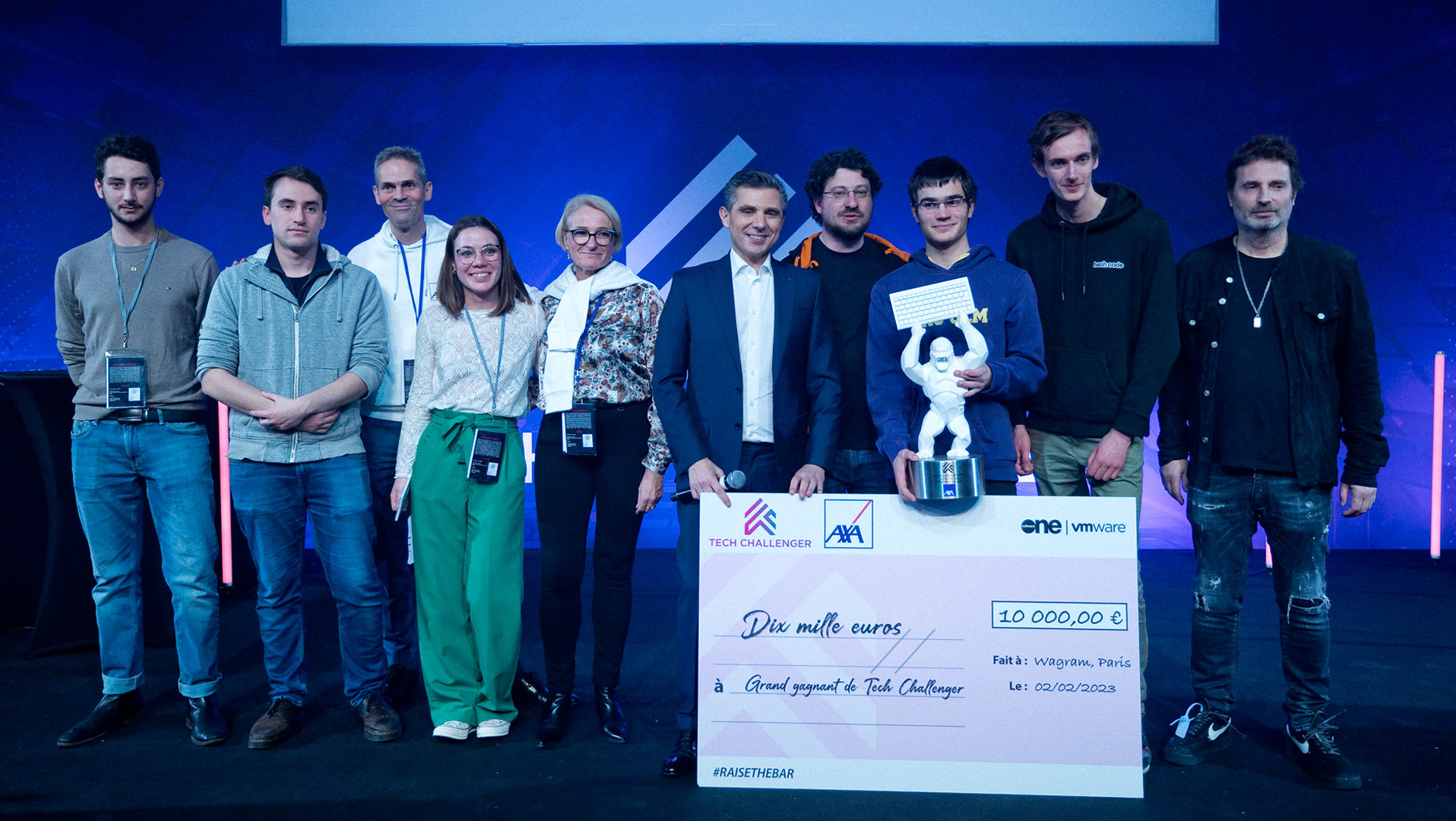 Arthur Léonard won the 2023 edition of the Tech Challenger.
The evening, which brought together around 1,500 people, was marked by speeches by the French Minister for the Digital Transition and Telecommunications, Jean-Noël Barrot, Laurent Alexandre (Doctissimo), Delphine Groll (Nabla), Patrick Cohen (General Manager of AXA France, major partner of the event) and Martin Odersky (creator of the Scala language).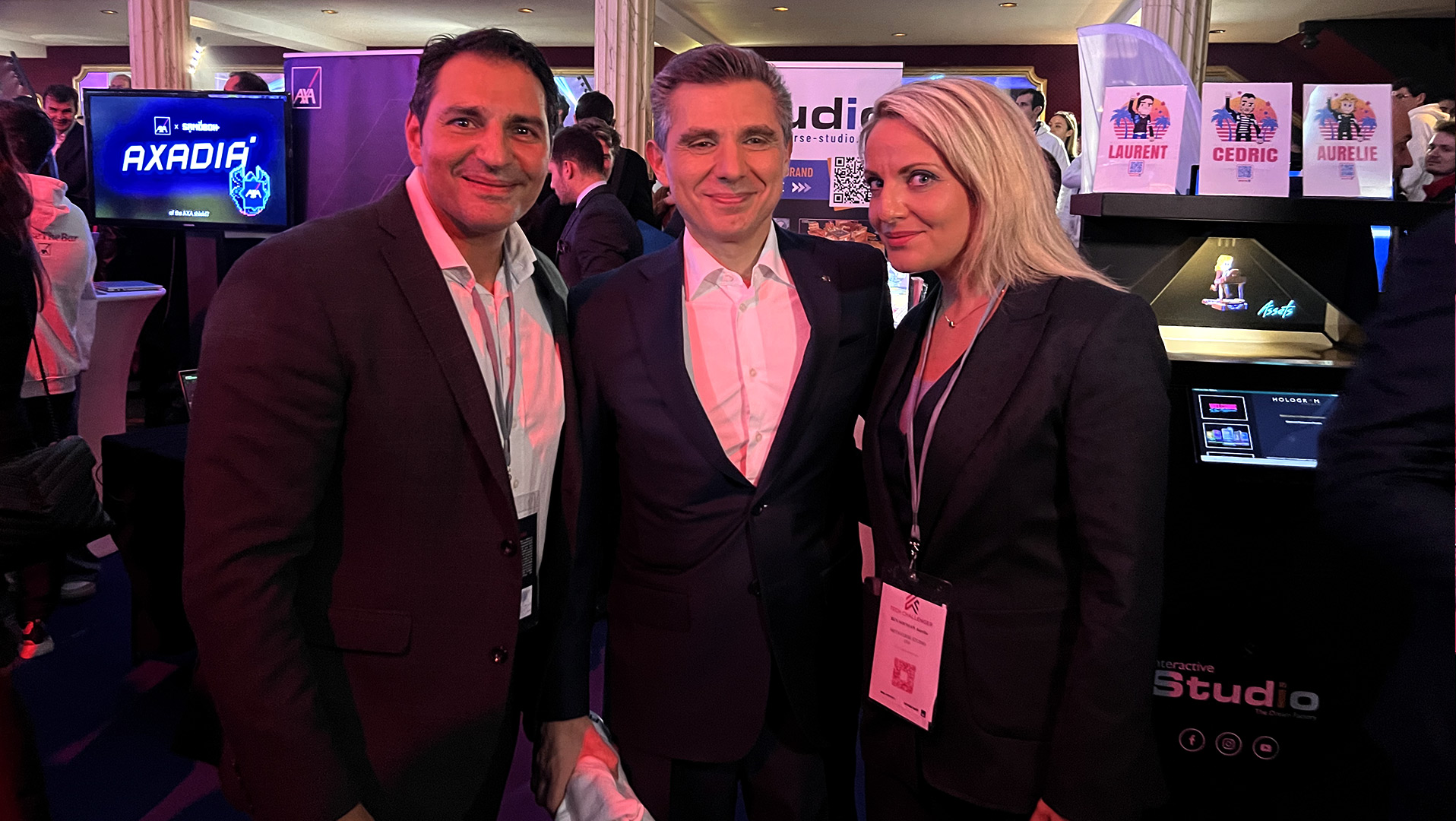 Patrick Cohen, CEO AXA France.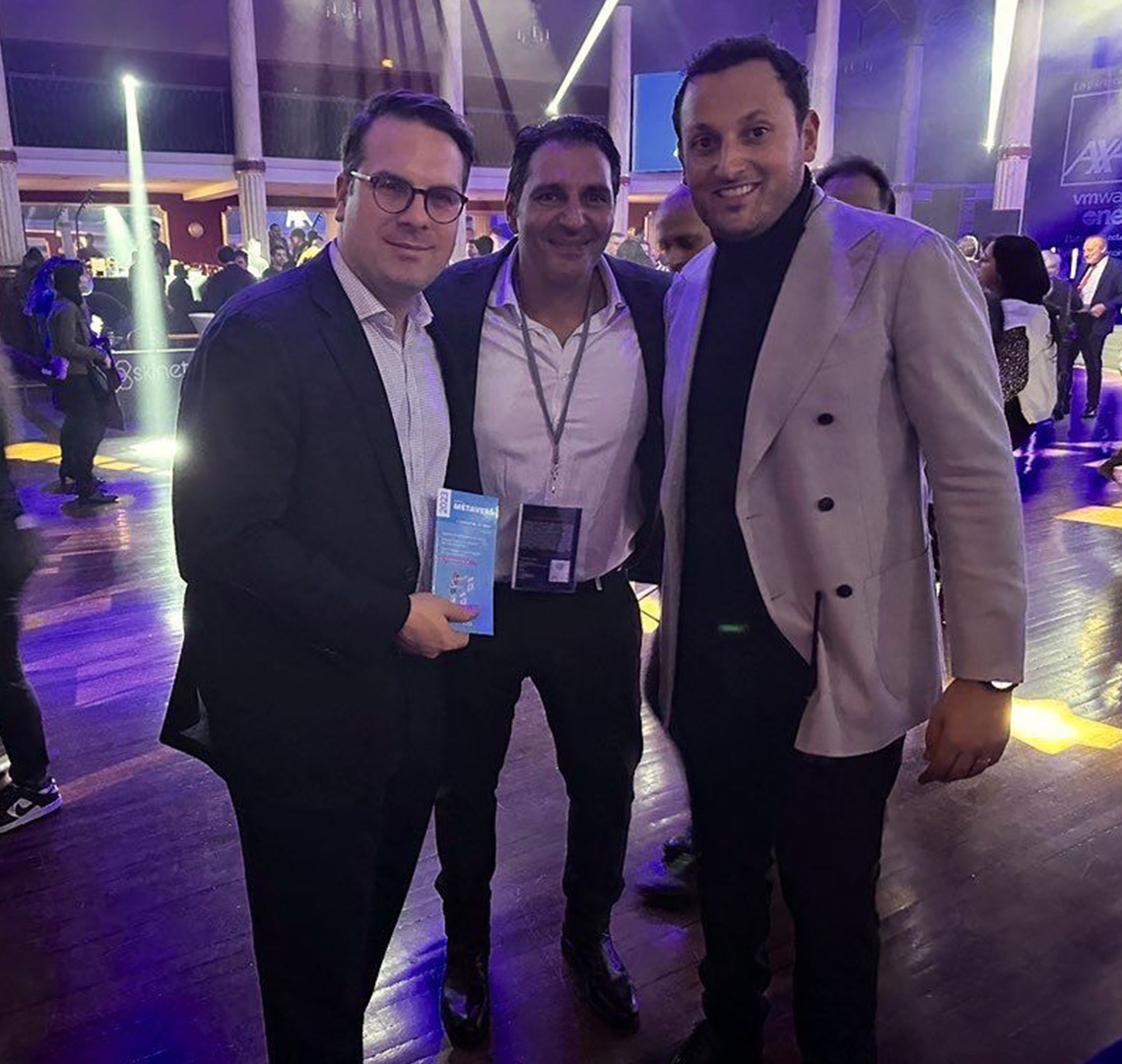 Visit of Geoffroy Boulard, the mayor of the 17th arrondissement of Paris.
The atmosphere was good with Salomé Lagresle and Djibril Cissé as masters of ceremonies, Richard Orlinski as trophy designer and GIMS for an exceptional private showcase.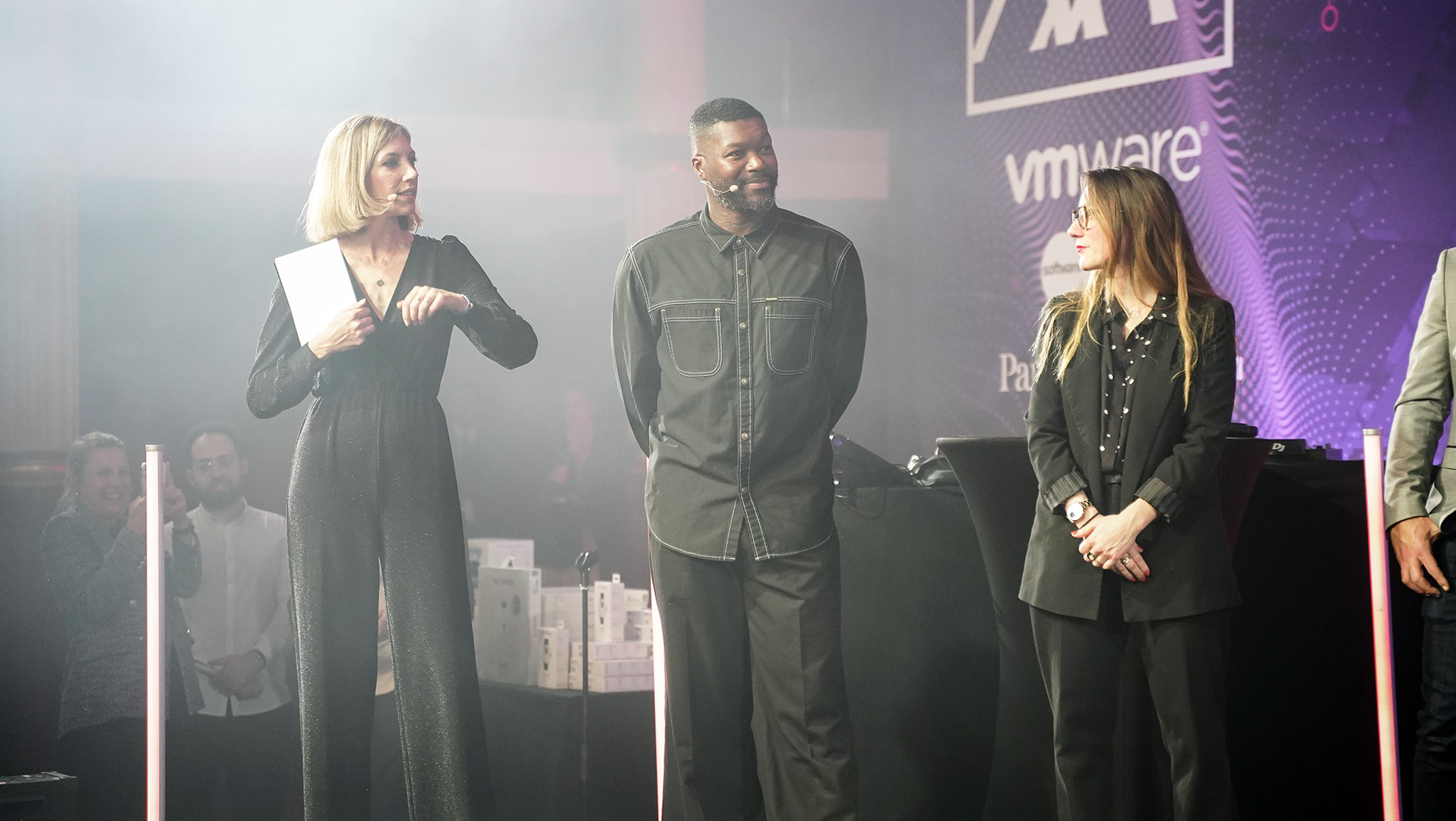 An evening presented by Salomé Lagresle and Djibril Cissé.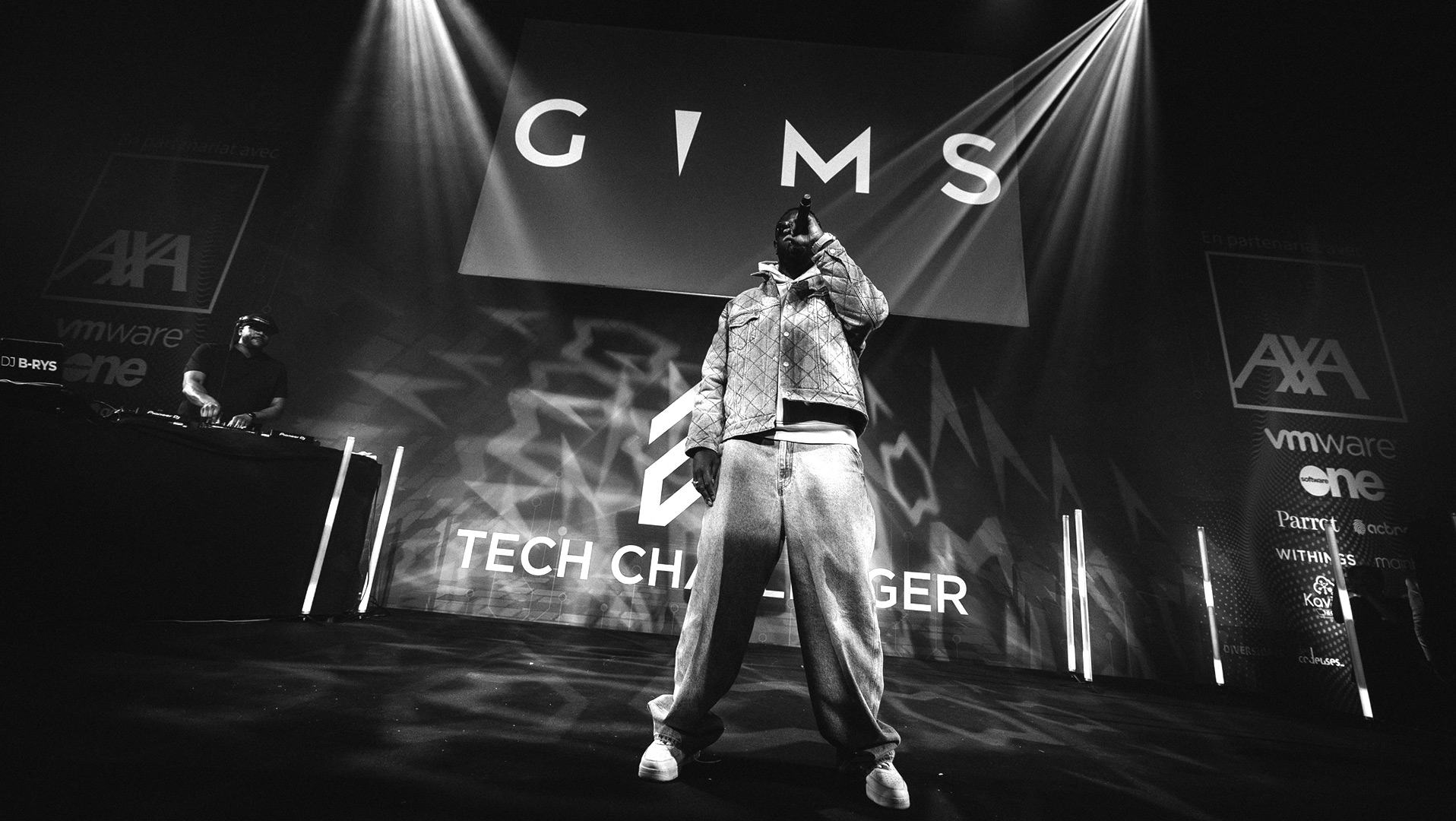 Exceptional private GIMS showcase.
It is also an opportunity for us to present the work of several months in collaboration with AXA's Innovation teams on the Metaverse AXADIA experience developed on The Sandbox platform.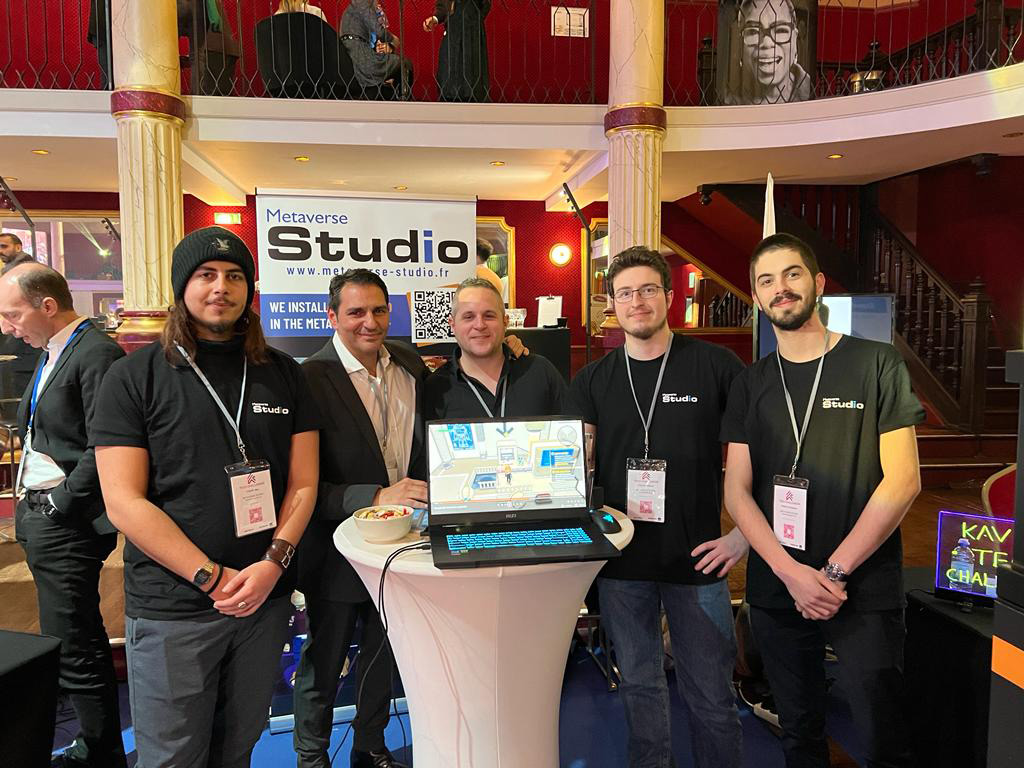 Presentation of the AXA experience in The Sandbox metaverse.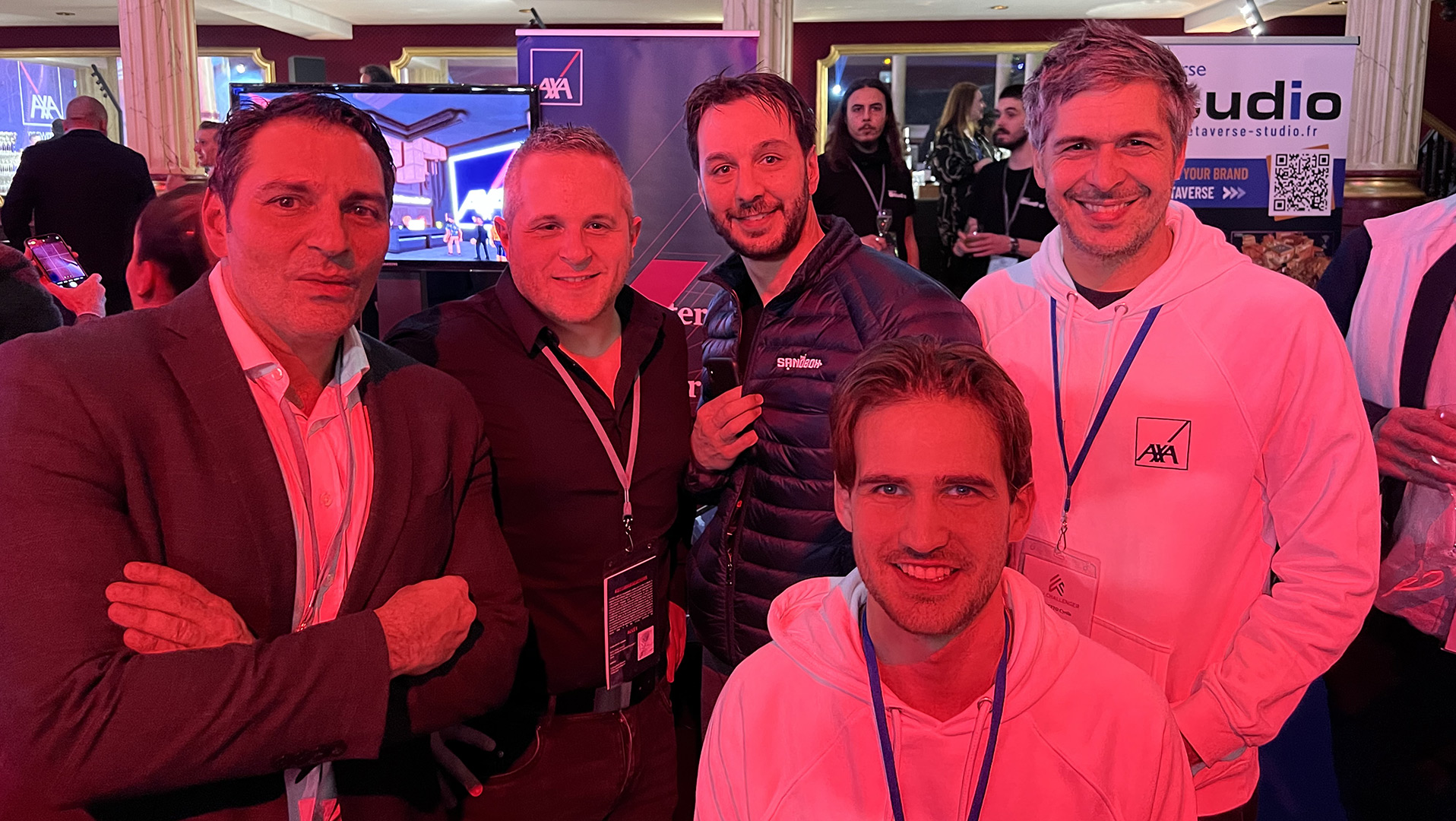 Les équipes d'AXA, Metaverse Studio et The Sandbox.
Indeed, it was a preview that video game fans were able to discover the challenges offered by this Metaverse experience based on a new AXA concept – PLAY-TO-GIVE. Every win counts!
As soon as the total number of players who have completed the game reaches 20,000, AXA Atout Cœur will donate 40k SAND to charity.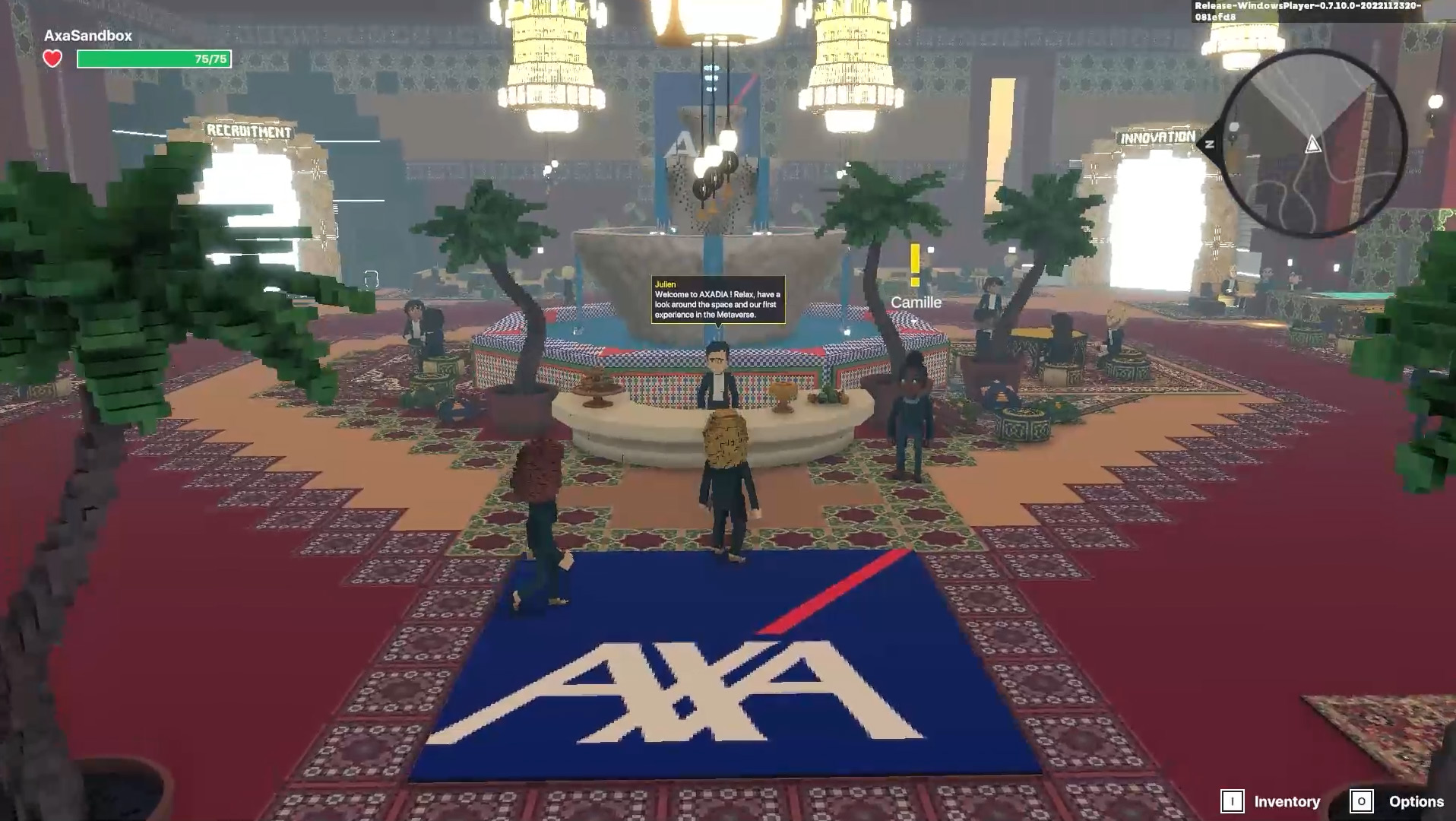 Explore Arcadia in AXA's The Sandbox metaverse experience!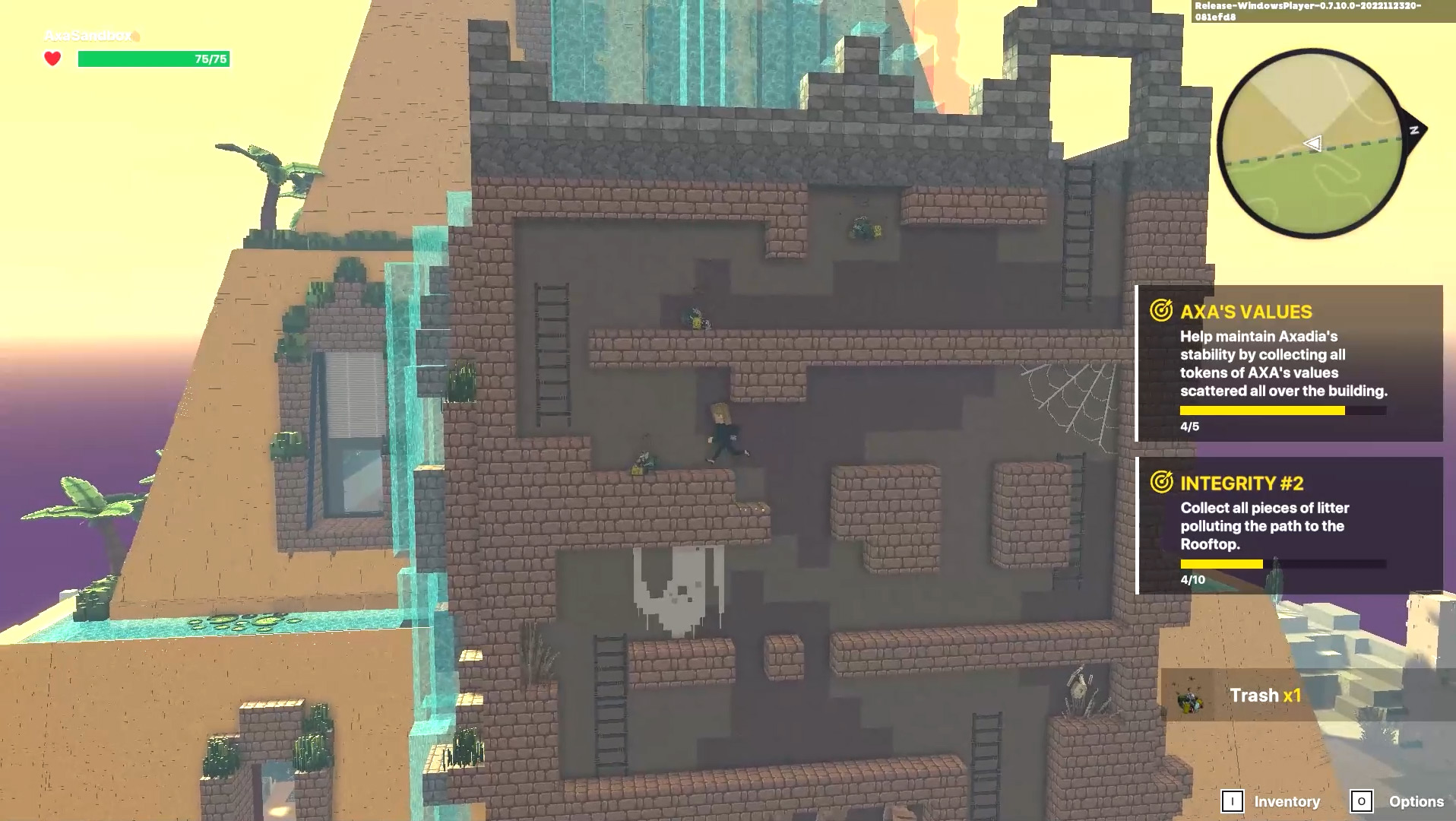 Enjoy an incredible adventure!
Hidden in the depths of AXADIA are exclusive and limited NFTs. But above all, a treasure will reward your trip: the AXA Shield. Fulfill your quest and become one of the few owners of this exclusive epic NFT that will empower you in future The Sandbox adventures.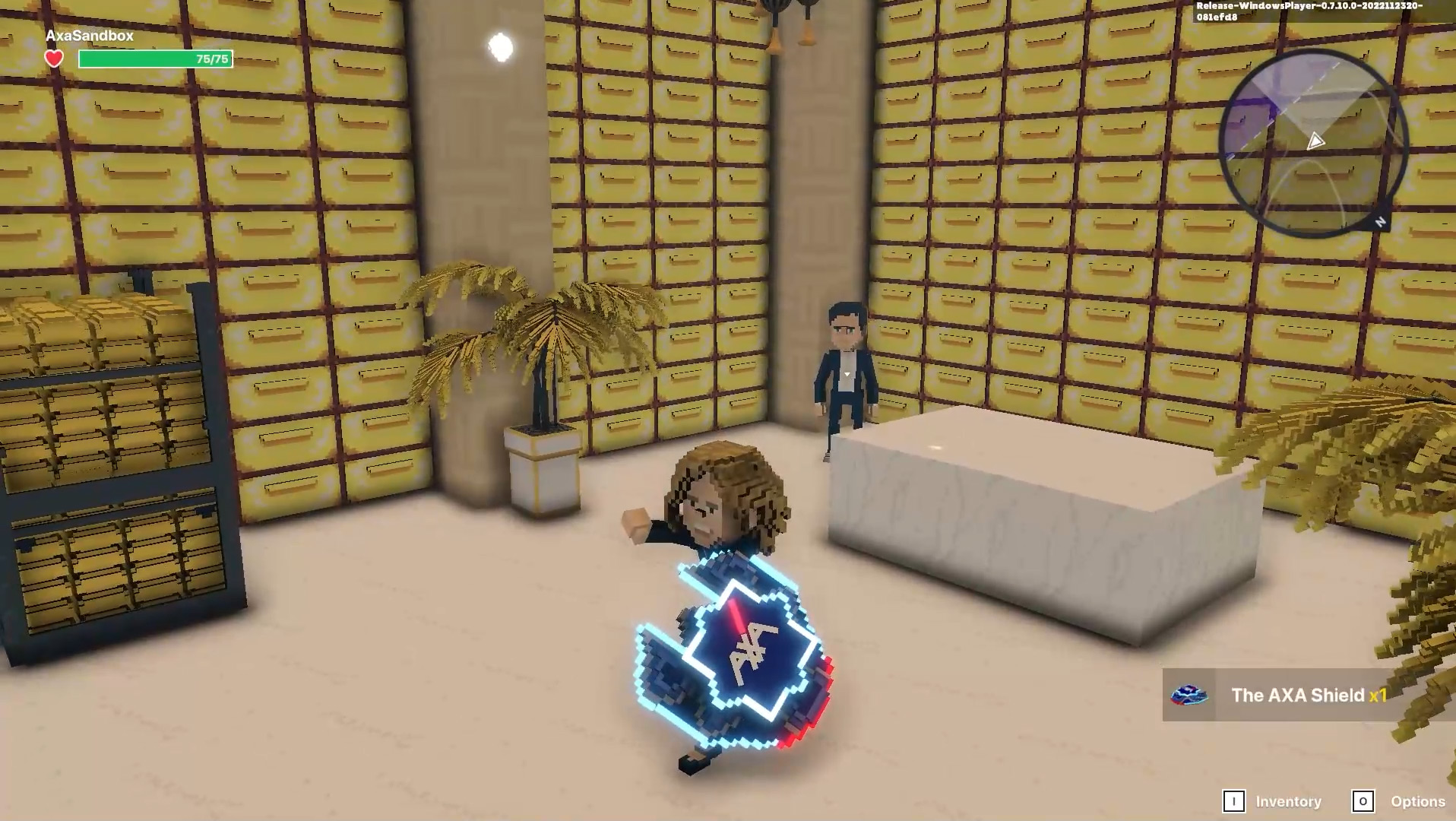 Will you be worthy of the AXA Shield?
See you on February 15, 2023 on The Sandbox to explore AXADIA, a unique land filled with new gaming experiences, allowing you to discover AXA, its values and its achievements through an exciting adventure.