VIVA TECHNOLOGY 14-17 June 2023: A Dynamic and Expert Recap
VIVA TECHNOLOGY 14-17 June 2023: A Dynamic and Expert Recap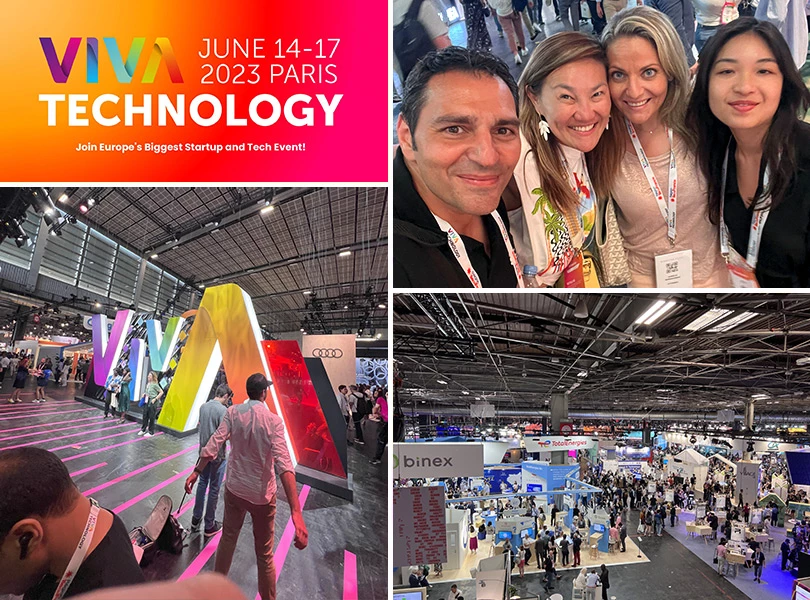 Without a doubt, we couldn't miss the opportunity to visit our clients AXA and BNP PARIBAS, who showcased their advancements in the Metaverse and Hologram technologies. However, it is always with immense enthusiasm and passion that we navigate through the bustling alleys of VIVATECH, in search of jaw-dropping innovations (which, let's admit, become increasingly harder to find).
This article does not aim to provide a comprehensive overview of all the booths discussing AR, AI, Web3, and other cutting-edge technologies. Instead, we want to share with you the photos we captured on-site and highlight the stands that piqued our interest as a Metaverse Studio.
Consider this a catching-up session for those who were unable to attend.
AXADIA, AXA's Metaverse The Sandbox experience
First and foremost, we visited the AXA booth to witness the grand display of AXADIA, the metaverse adventure on The Sandbox that we developed in collaboration with the insurance group. Watching it unfold on the big screen was truly captivating.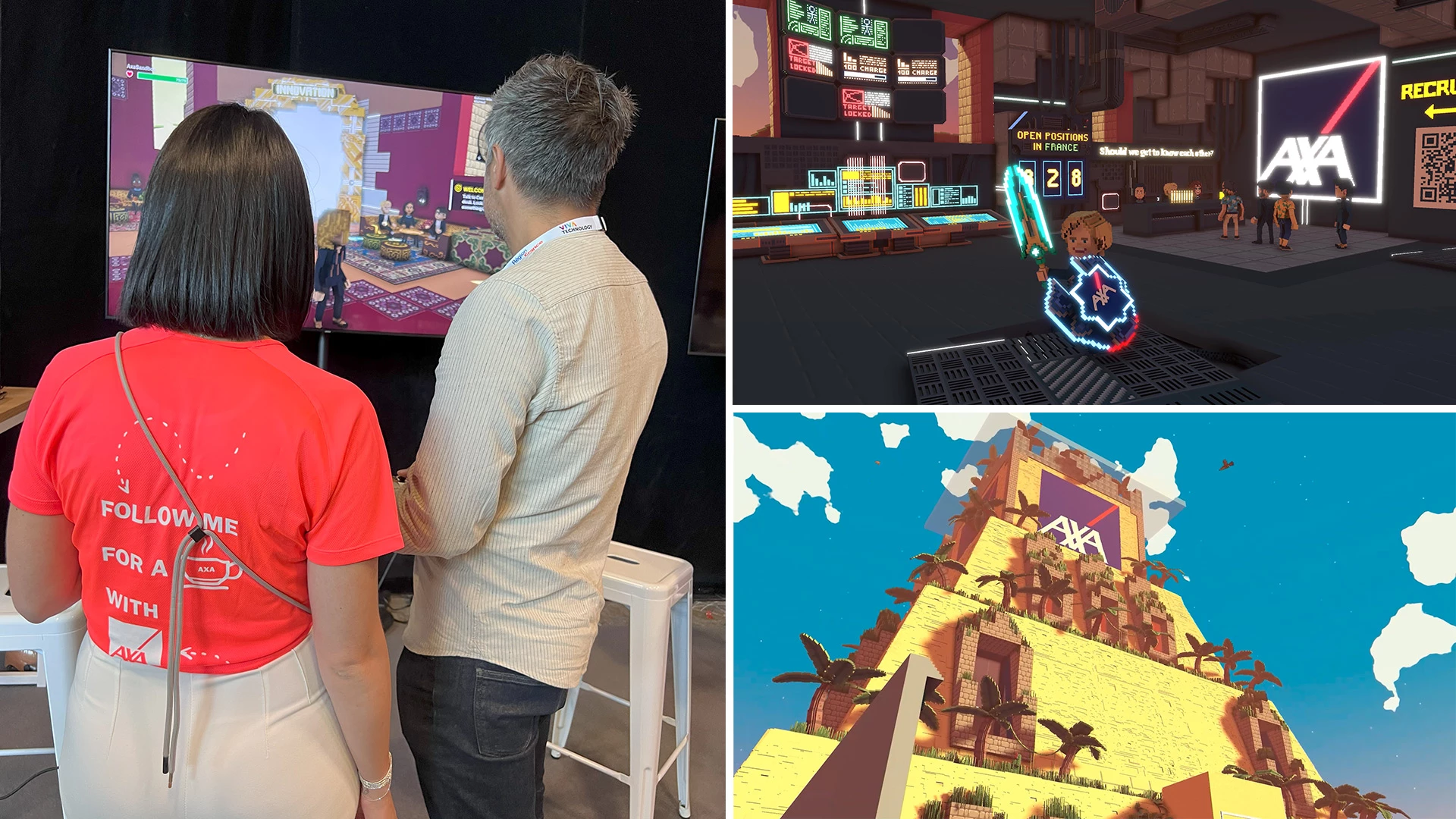 The BNP Paribas retro-gaming booth
Next, we made our way to BNP Paribas, where we found ourselves at the retro-gaming stand of SKILL MATCH, a recruitment initiative utilizing one of our holographic devices. It was a nostalgic experience combined with modern ingenuity.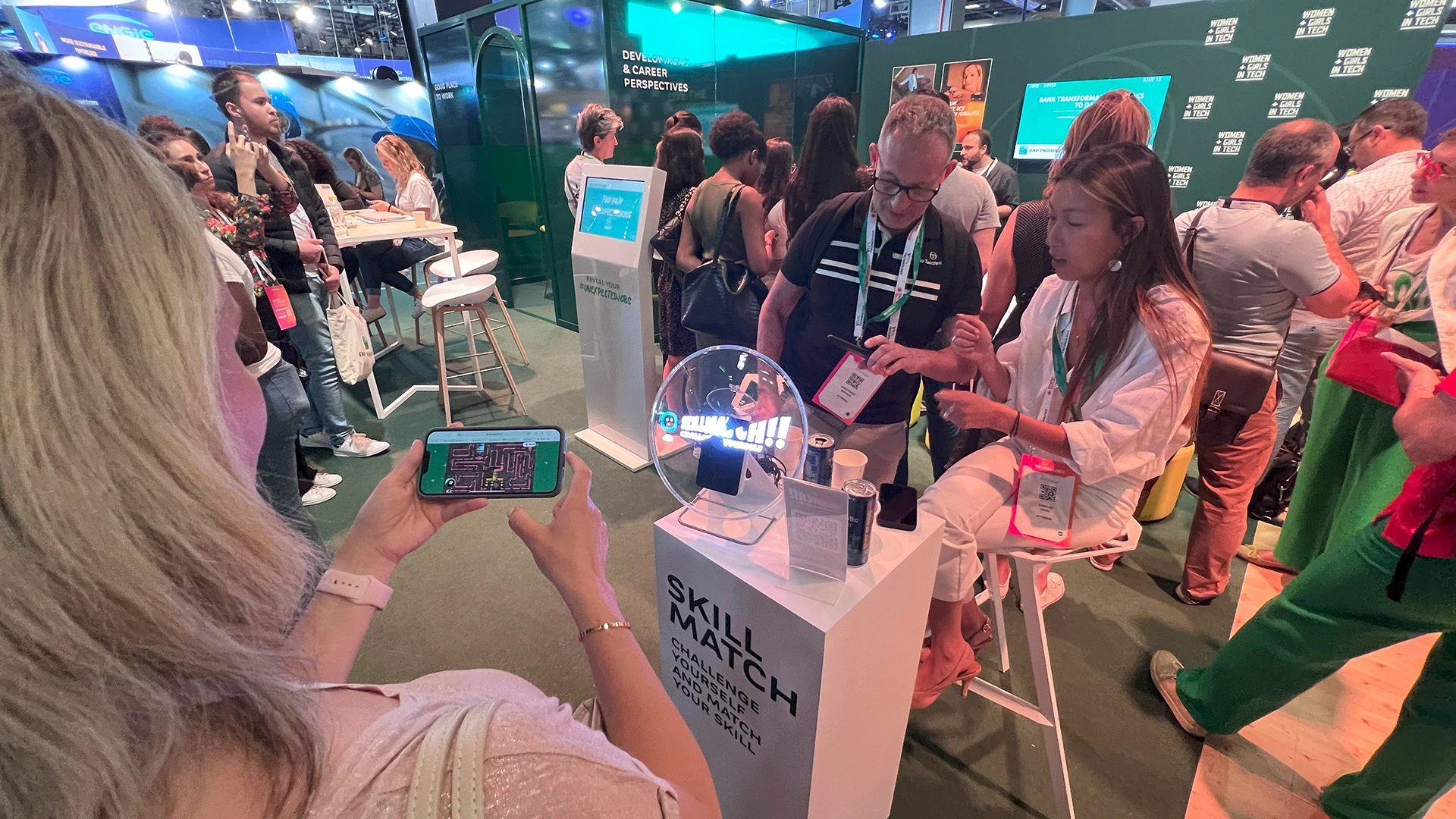 La Française des Jeux is coming to the Metaverse!
Then, we were drawn to the fabulous booth of the FDJ (Française des Jeux), which showcased a myriad of innovations. Among them, an awe-inspiring holographic Jean-Pierre Foucauld and a superb gaming experience on The Sandbox. The FDJ's entry into the Metaverse is truly groundbreaking, and based on our conversations with them, it's just the beginning!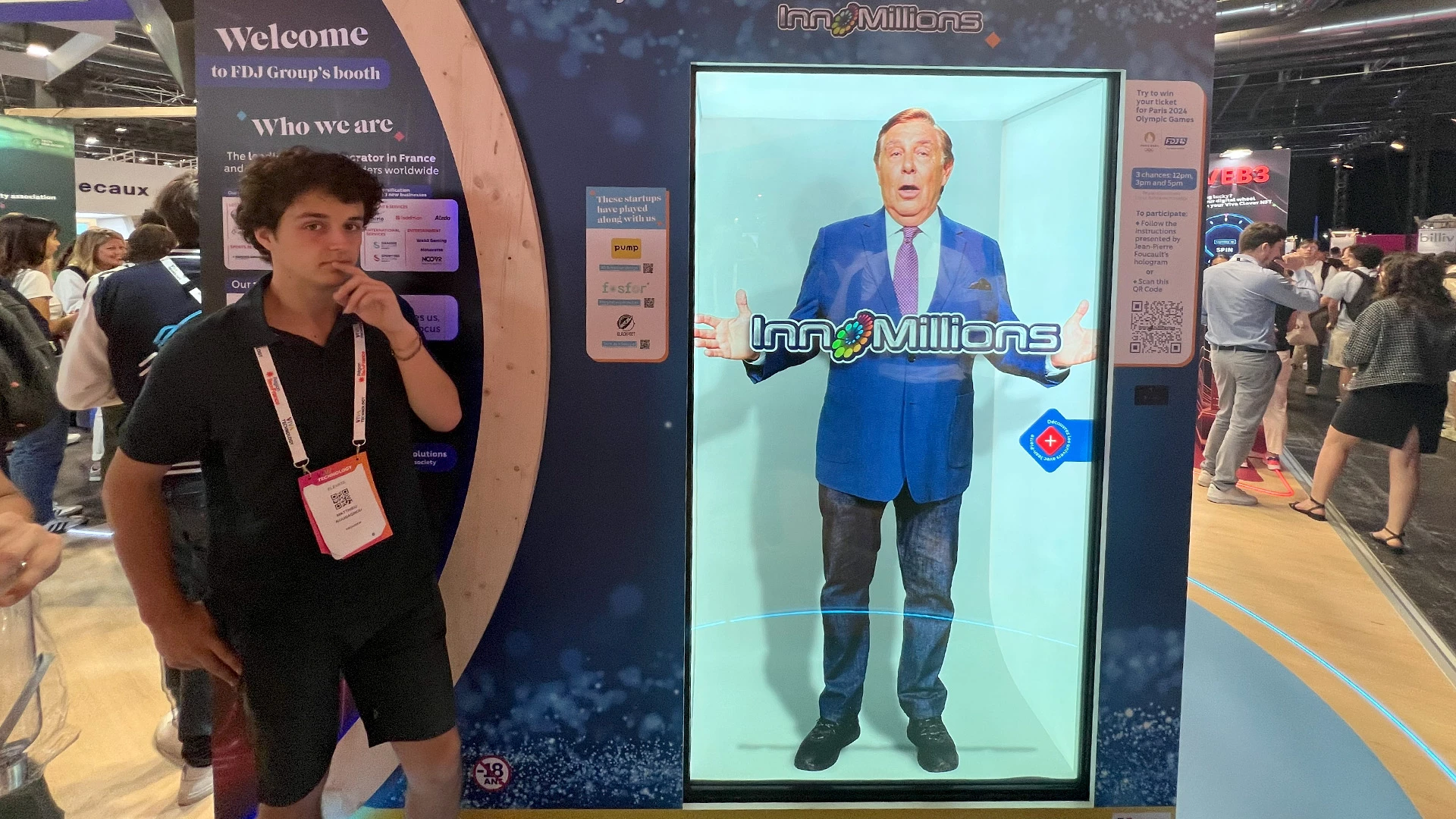 VIVATech 2023: an edition full of surprises!
Our journey continued to the captivating stand of JC DECAUX, where they presented their striking new public advertising furniture for dynamic displays of unparalleled beauty.
The LVMH Zone was particularly enticing, with its aesthetic corners and interactive experiences. We were enthralled by the Louis Vuitton arcade machine, allowing us to wander through a real-time 3D fashion show powered by the UNREAL engine. Hublot showcased an NFT watch collaboration with the artist Takashi Murakami and a stunning LED display for Hennessy cognac.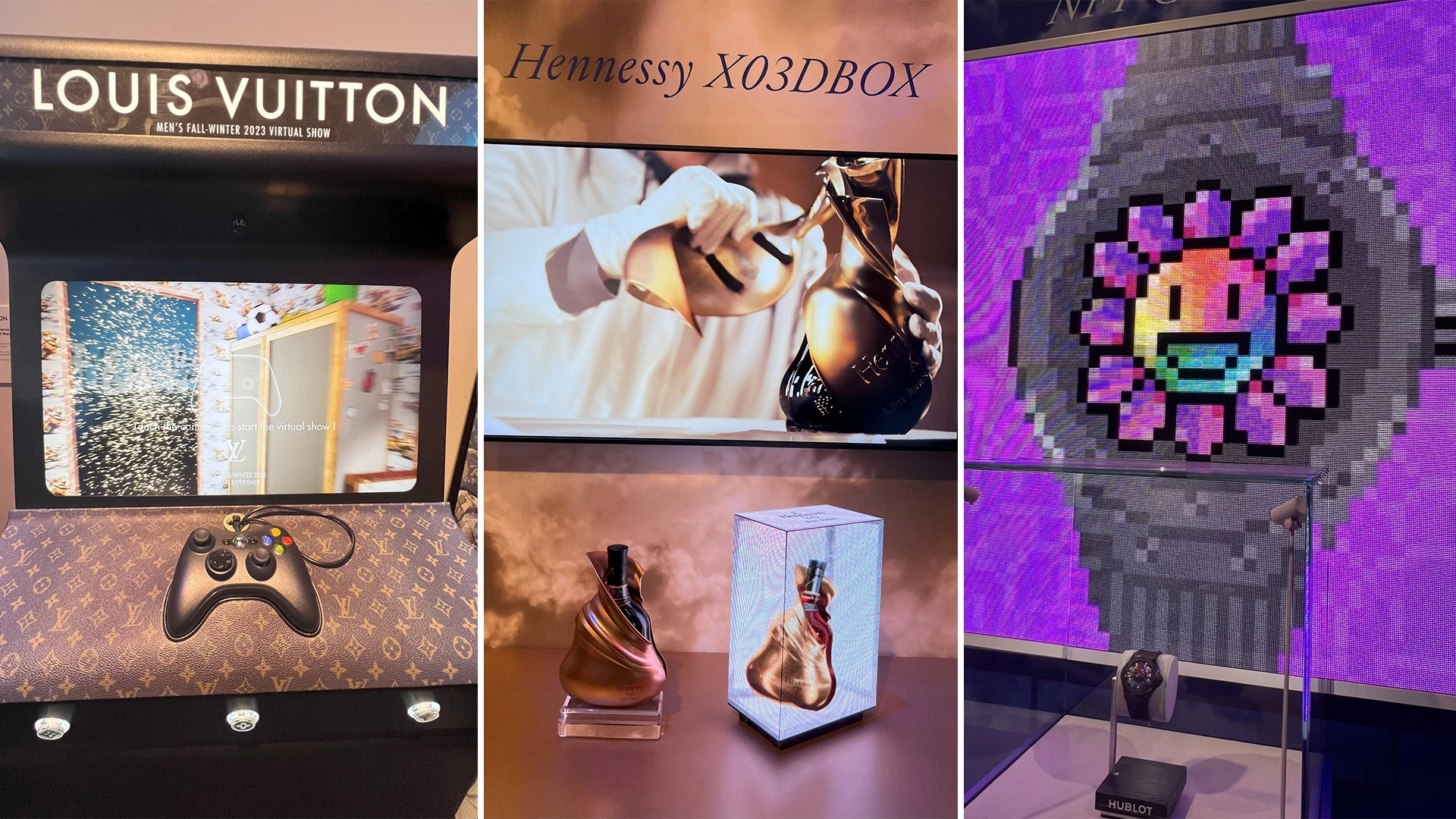 We also paid a visit to our partner, Meta, who presented new features, especially designed for Metaverse environment creation.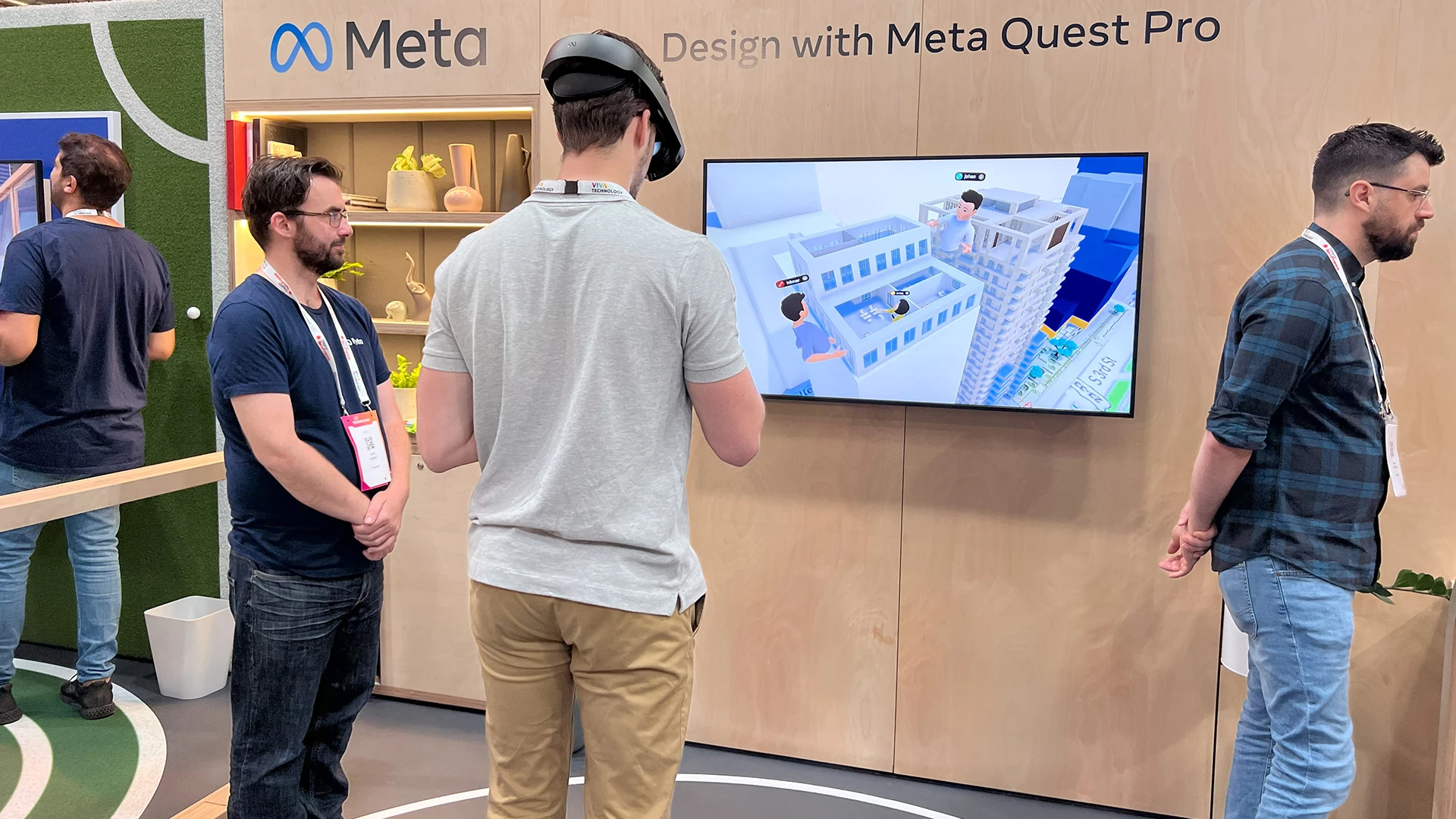 Publicis Groupe France, the event organizer, had an impressive Neoset-managed film studio set up for visitors. Naturally, we felt like heroes in Cyberpunk 2023!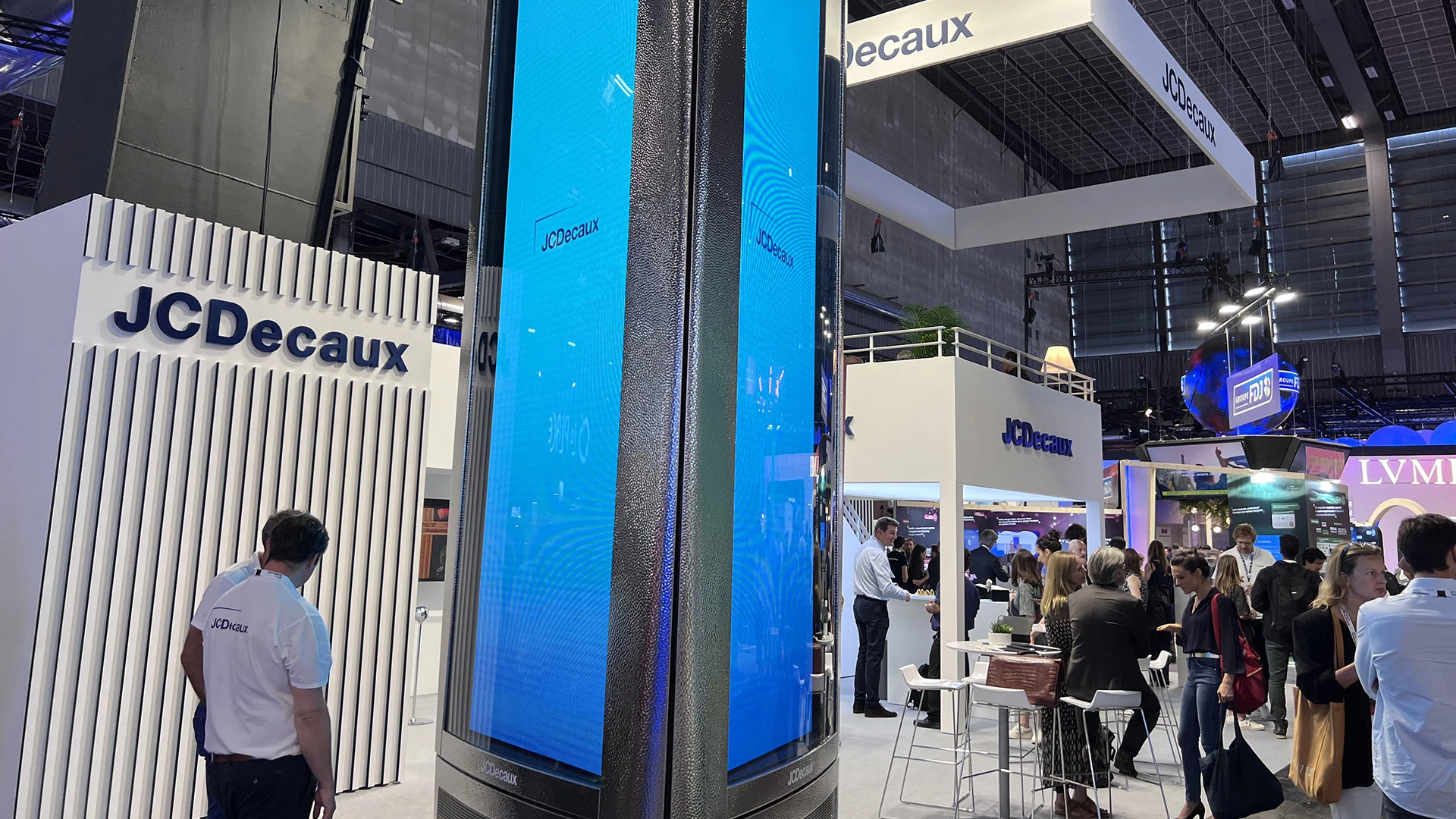 It was also an opportunity to encounter friends from around the world and capture a few selfies.
That's all, folks!