AXA France chooses Metaverse Studio and Excelsior to create Axadia in the Metaverse The Sandbox
AXA France chooses Metaverse Studio and Excelsior to create Axadia in the Metaverse The Sandbox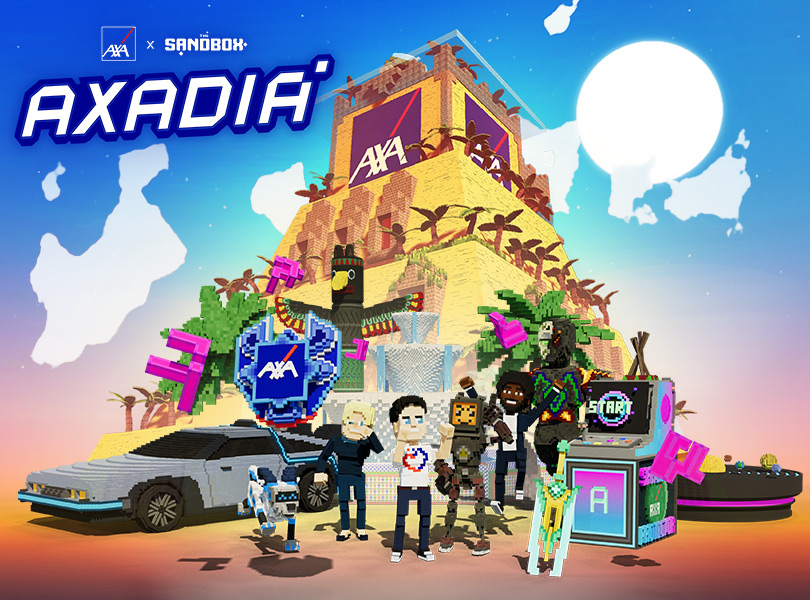 We are very proud to have been selected by AXA to create their first gaming experience in The Sandbox metaverse.
It all started last year, with the acquisition of virtual land on The Sandbox and the creation of COMEX AXA avatars. Then the innovation team came back to us with more or less complex Gaming ideas after Alpha Season 3.
To take a look behind the scenes of the design of this game: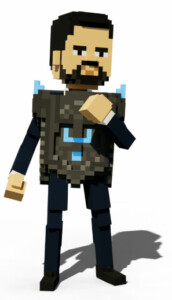 A one-of-a-kind immersive experience that immerses gamers in an AXA space built on several floors in the spirit of the Hanging Gardens of Babylon.
This fun and original adventure offers exclusive access to a variety of activities, including a recruitment space that tests participants' resilience and courage, as well as an innovation space that encourages collaboration in the workplace.
Players can also explore a rooftop where the adventure focuses on AXA France's commitments to society and the environment, as well as a museum that traces the company's history.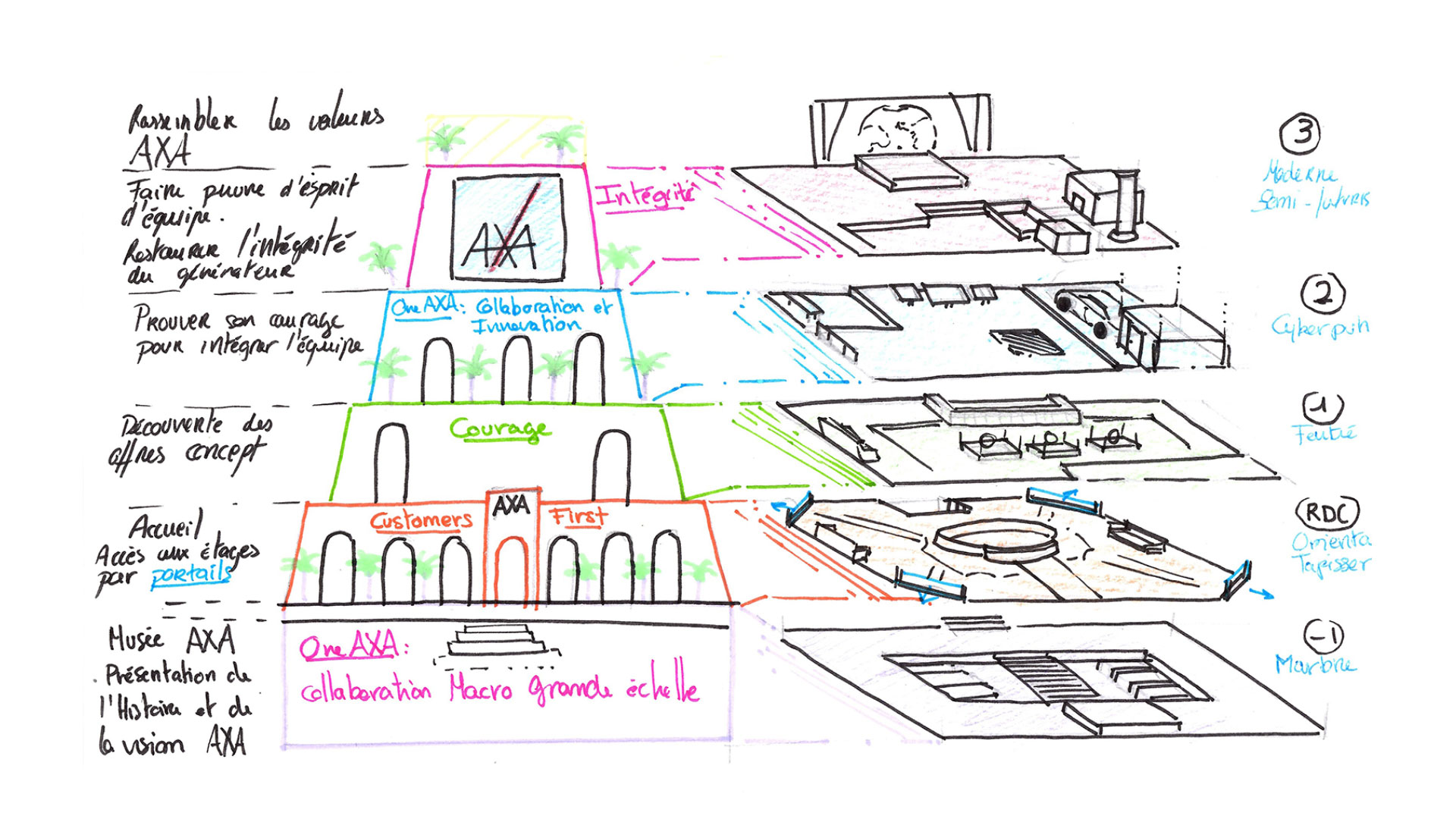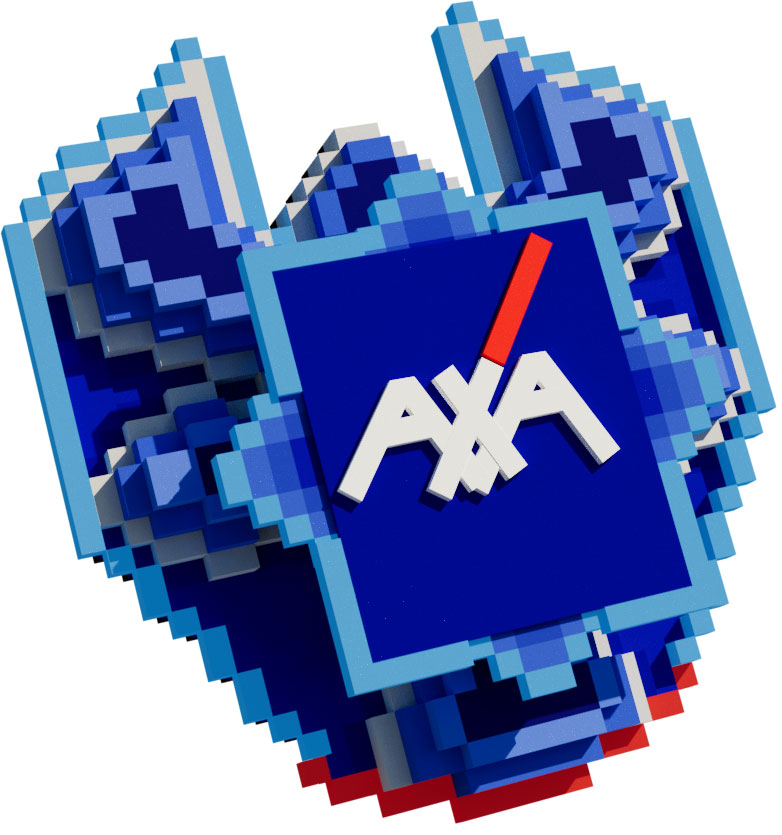 But the experience doesn't stop there: participants also have the option of discovering a "Secret" level at the end of their adventure, where they can get their hands on an NFT AXA Shield, a legendary shield that recalls the mission. fundamental for insurers: protecting people and property.
And that's not all ! At the end of the event, 25 lucky people drawn will be able to keep the NFT AXA Shield in their wallet!
You can also buy one of the 20 copies put up quickly on the marketplace by going here.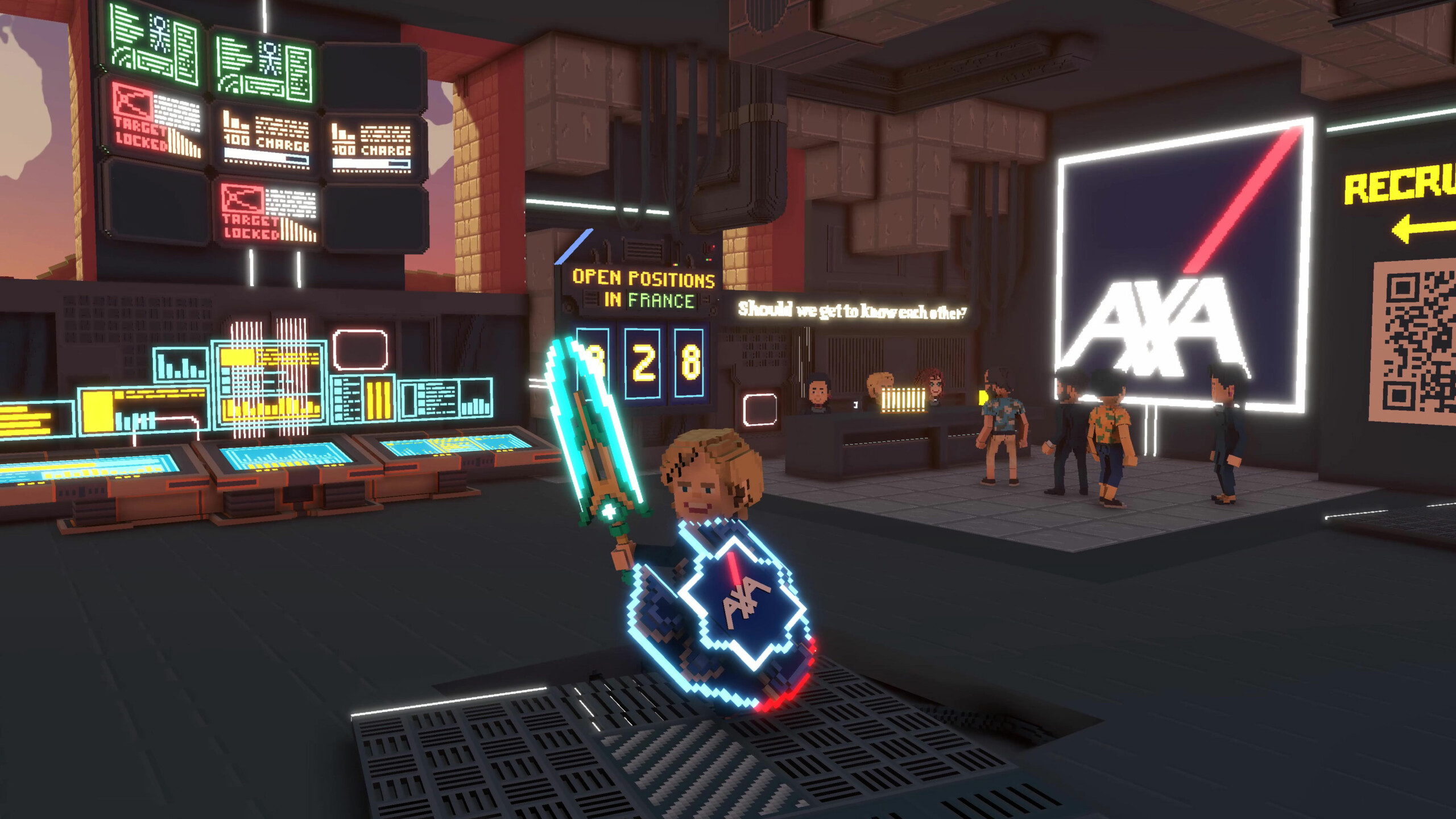 And to make this experience even more meaningful, AXADIA is also an act of solidarity: if 10,000 participants manage to complete the experience by March 1, 10,000 euros will be donated to the Emmaüs Connect association. by the AXA Atout Cœur association.
Emmaüs Connect is an association created in 2013 to fight against the digital and social exclusion of the most precarious people, thus making AXADIA a real Play to give.
In short, AXADIA is an immersive experience that combines pleasure, innovation, social commitment and solidarity. Don't miss the opportunity to be part of this unique adventure!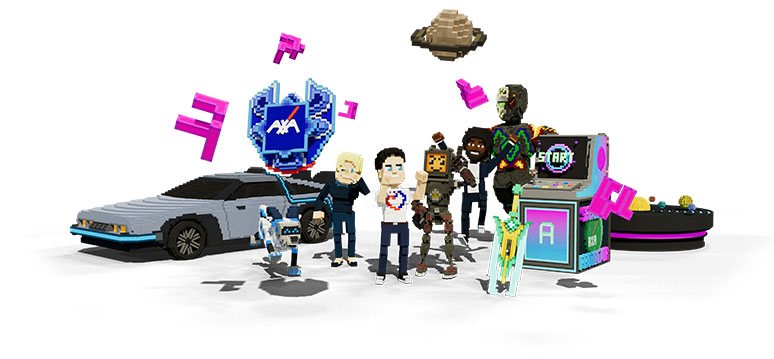 And for those who need a hand to complete all the quests here is the complete solution in video: