Crédit Agricole opens a Metaverse space into The Sandbox for its employees
Crédit Agricole opens a Metaverse space into The Sandbox for its employees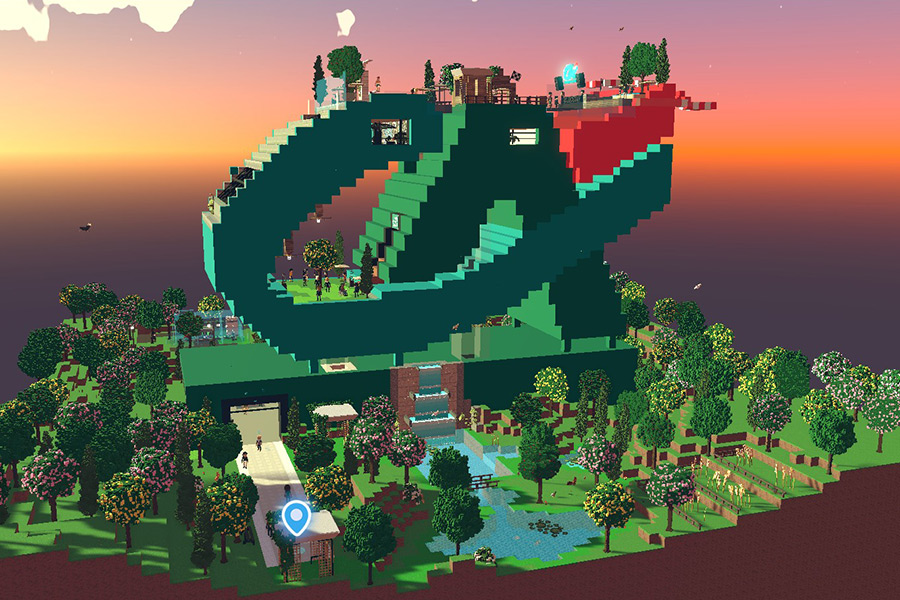 It is the result of several months of work that we presented this September 7, 2022 at Le Village by CA, located at 55 rue de la Boétie Paris 75008, France, a beautiful place that defines itself as "Structure of support for Startups / Accelerator / Incubator" which hosts more than 300 start-ups.
On the initiative of Jocelyne Gauthier, CA , our teams realized a Metaverse experience during the Innovation Show by CA 2023 to experiment the narrative and gamification possibilities of The Sandbox.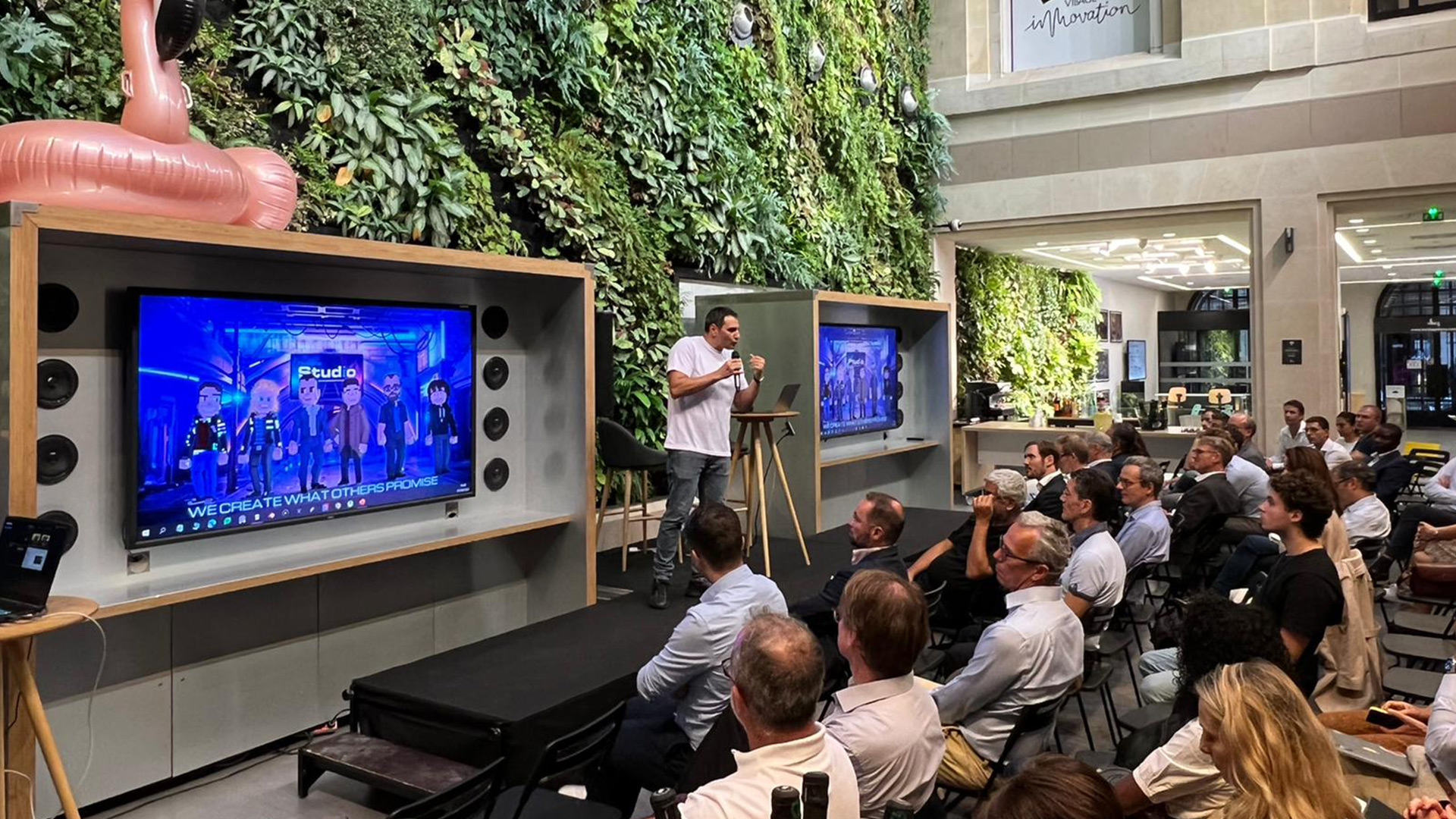 Metaverse Studio presents the Crédit Agricole experience.
From the land acquisition (LAND) to the gameplay and all the voxelization of the Crédit Agricole world, Metaverse Studio has created a custom experience for the first French bank to enter The Sandbox.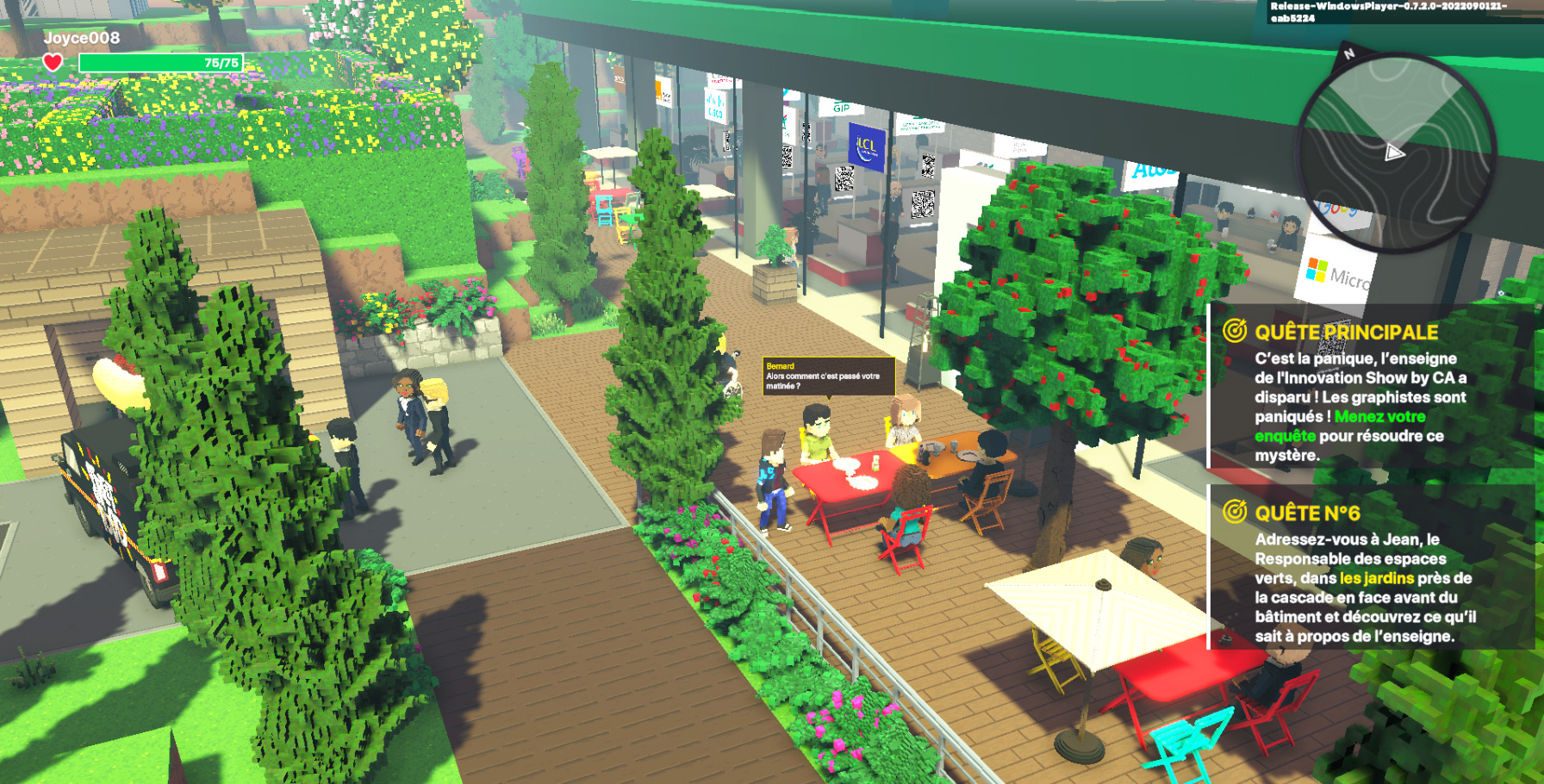 An exciting adventure in the form of an original and fun Escape Game.
This reveal, followed live and remotely by more than 1,000 people, was realized with Sébastien BORGET co-founder of The Sandbox and Stéphane BOUKRIS CEO of Excelsior who presented their vision of the Metaverse during captivating and inspiring pitches.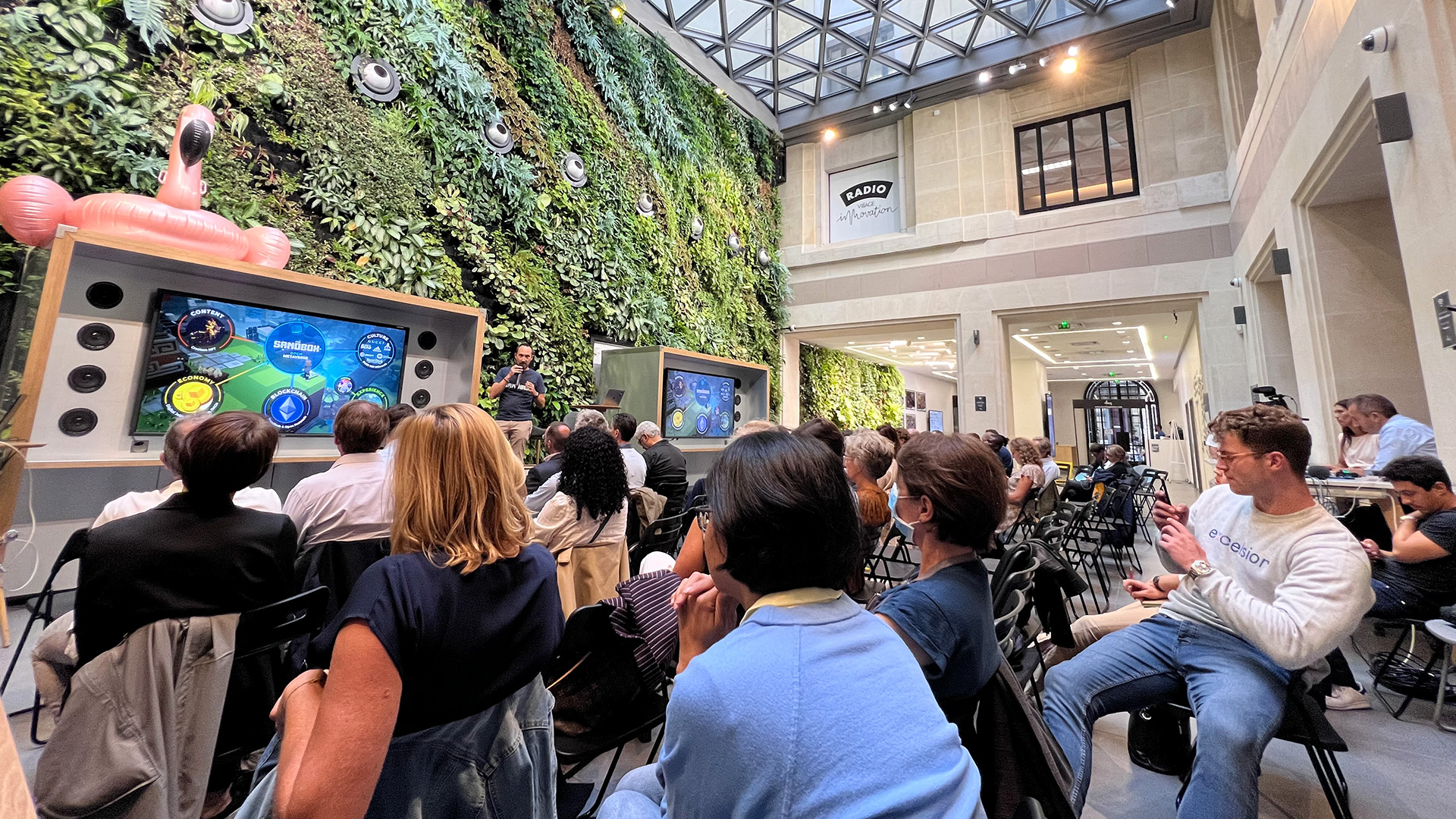 Sébastien Borget, Co-Founder of the Metaverse The Sandbox at the Crédit Agricole reveal
Cédric BENSOUSSAN CEO of Metaverse Studio and Laurent Delétang (DA and Metaverse Project Manager) took us behind the scenes of 3D Voxel design and gave a live demo of the experience.
After these presentations, many people were able to test this Metaverse experience on Gaming stations with giant screens and see if they "had what it takes" to answer the challenges proposed by the famous bank.
The adventure has just begun…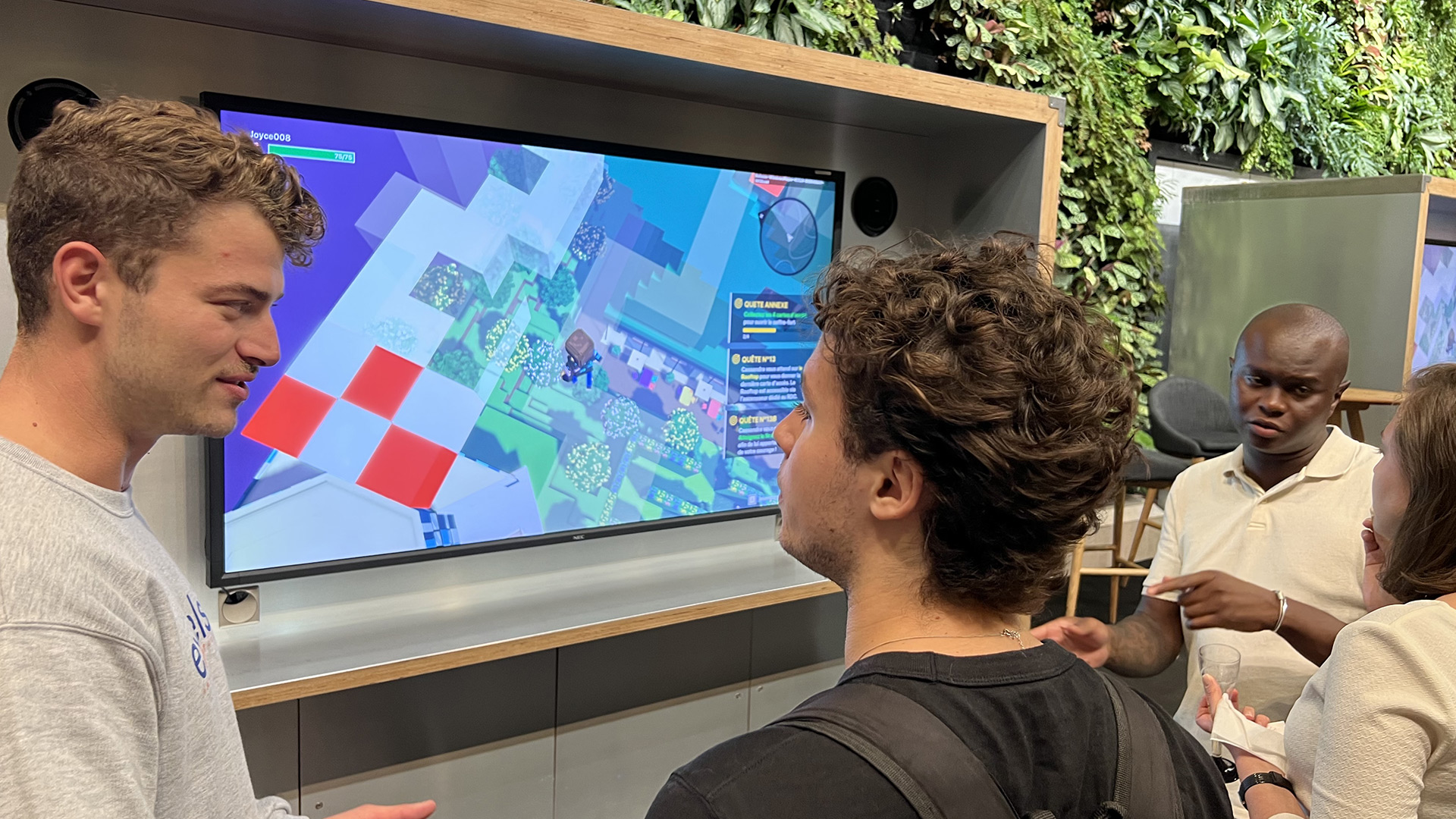 Discover the Crédit Agricole experience.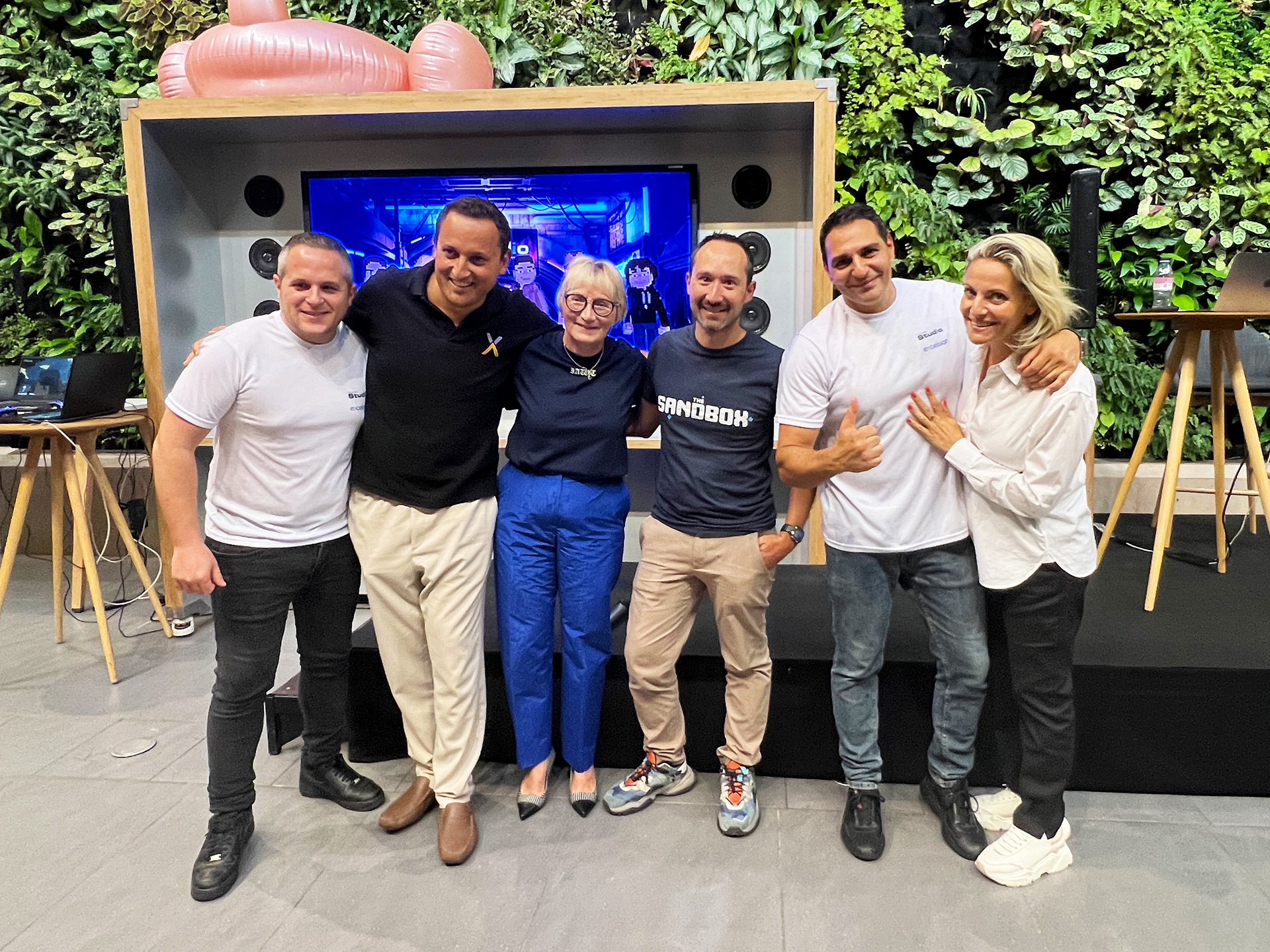 Discover the Crédit Agricole experience