Metaverse Studio X The Sandbox on the NFT PARIS 2023 event
Metaverse Studio X The Sandbox on the NFT PARIS 2023 event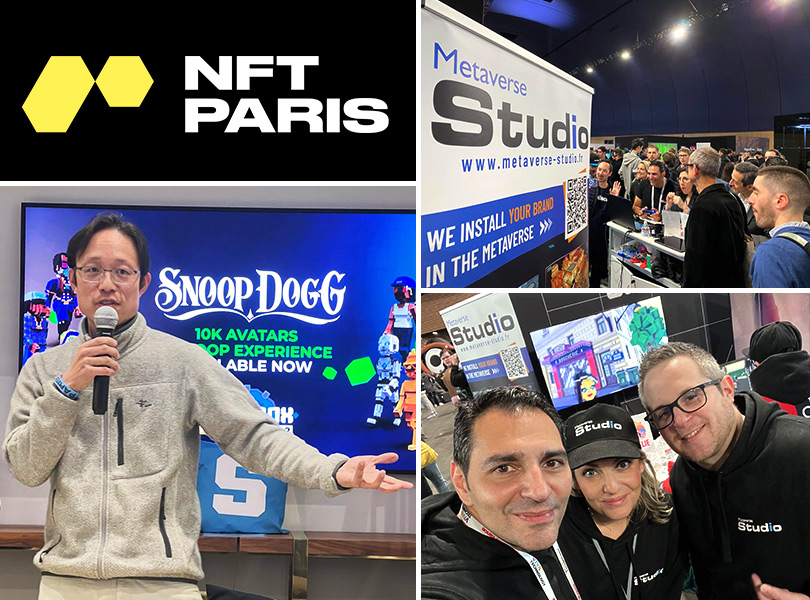 NFT PARIS 2023 – THE WORLD'S NFT MEETING was held on February 24 and 25, 2023 at the Grand Palais Ephémère in the 7th arrondissement of Paris.
The presence of Metaverse Studio in partnership with The Sandbox, one of the most fashionable metaverses, marked the spirits in particular with the presentation of Metaverse experiences carried out for prestigious clients such as AXA (with Axadia), Unibet, Crédit Agricole and many others.
But it was the Love in Paris experience that surprised the gamers and brands present at the event for its subtle blend of "Play to Earn", NFTs, gaming and culture.
Indeed, on the occasion of the French Week on The Sandbox, Love in Paris will be propelled on the Metaverse of Animoca Brands.
It was for us the opportunity to see IRL (in real life) the reaction of the players and it was just magical.
Many people were able to play exclusively at Love In Paris.
It is also the chance to meet personalities from the political, artistic and Web3 scene and to discuss our ideas and projects.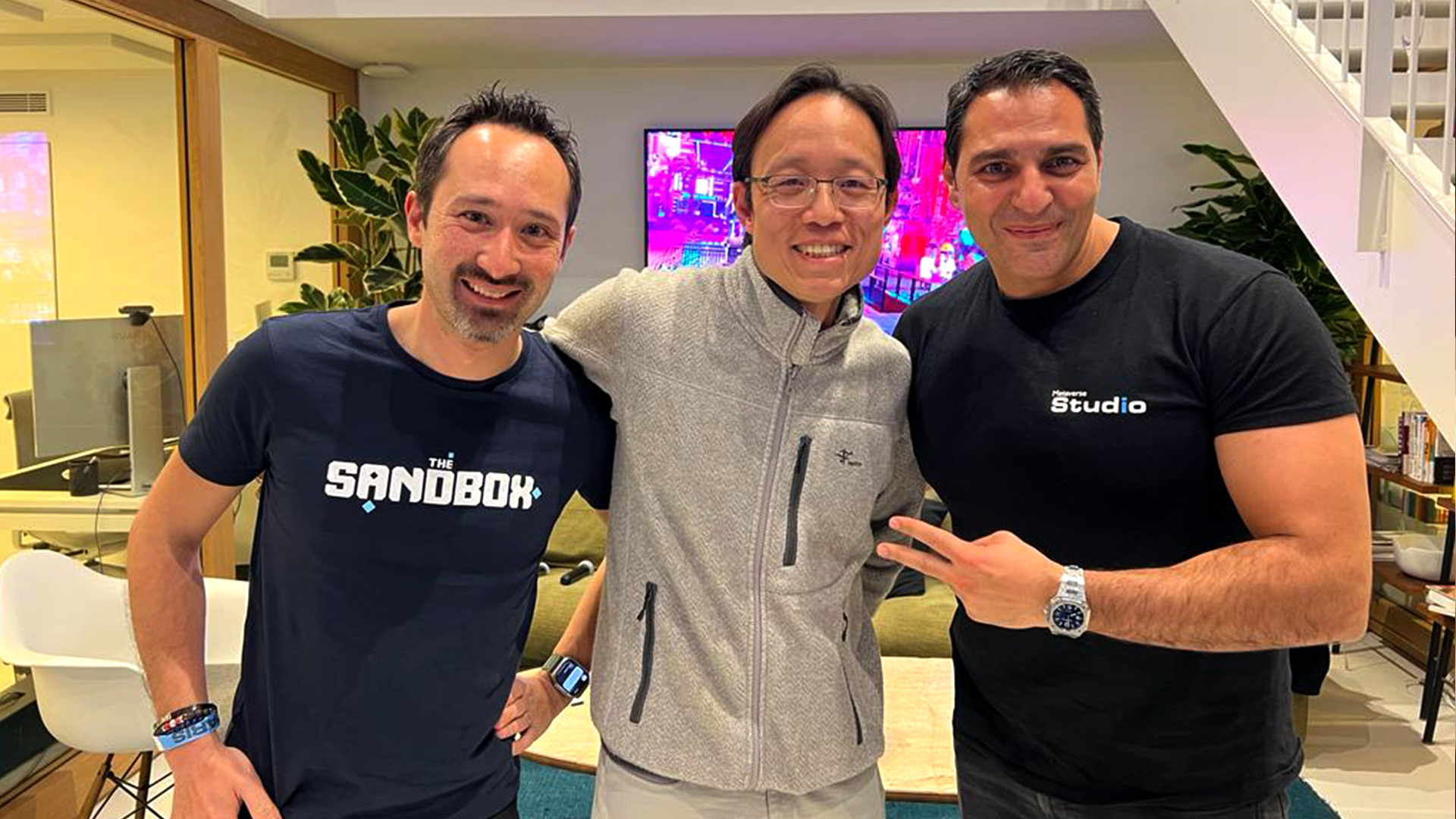 Sébastien Borget (The Sandbox), Yat Siu (Animoca Brands) and Cédric Bensoussan (Metaverse Studio).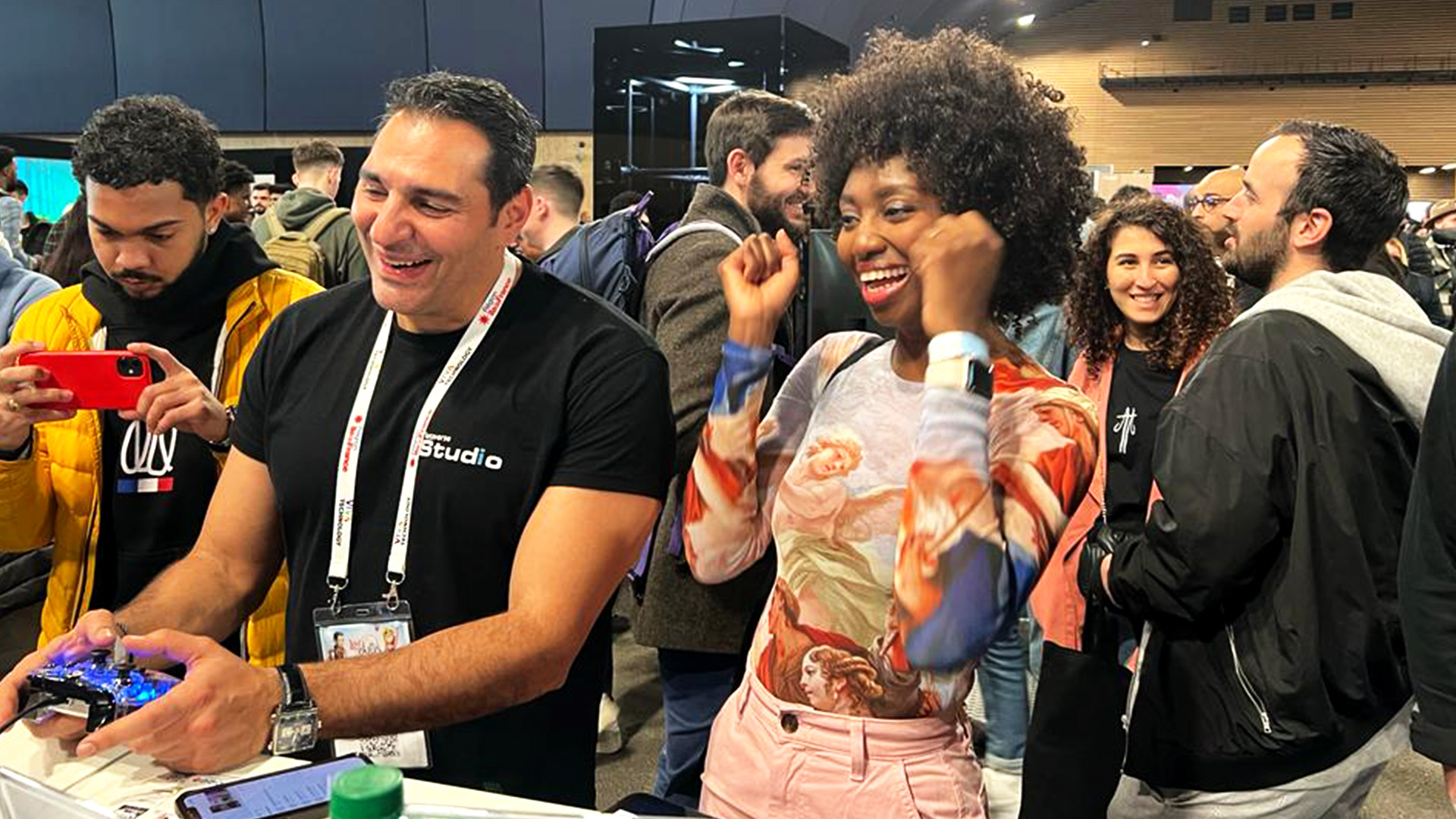 Inna Modja discovers her avatar in the Love in Paris experience.
We want to especially thank Minister of Culture Rima Abdul-Malak, Inna Modja (singer, actress and Web3 ambassador), Yat Siu (CEO of Animoca Brands), Cathy Hackl, Sébastien Borget (Co-founder The Sandbox)…
This kind of event allows us to exchange and share our visions with founders of Web3, NFTS and Metaverse projects around the world.
The following projects caught our attention: DEGEN TOONZ, METAV.RS, ICON.X WORLD, BILLY, OPENGEM, THE SMURFS SOCIETY, 77-BIT…
The Side-events were really numerous and of high quality, but it was the evening which took place in the Parisian premises of The Sandbox which caught our attention with fabulous speakers.
Here is an excerpt from the intervention of Yat Siu (Animoca Brands):